Horoscope for January 2013 for Aries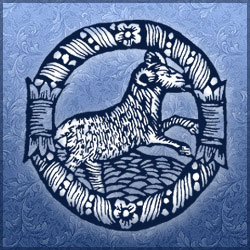 Aries January is a time of pacing yourself and deciding what you will do with 2013. Be cooperative this month and a team player. You may want to go it alone and just do everything yourself, this is due to Mars spending all his time in Aquarius. You will find yourself highly irritated when on January 8th you find your colleagues being rewarded for quick thinking and thinking "outside the box." This may ignite you to be more creative and a team play rather than a loner. On January 11th you may find that you long to climb the corporate ladder and be one of those at the top who get all the privilege and perks. Be careful not to push others out of the way in your attempt to climb higher.
The end of the month or more specifically January 26 will see you seeking to either deepen an existing love or finding a new relationship. You want to make a dramatic move to prove that you are ready, but stern Saturn will remind you to stay calm and focused and dwell on other's feelings rather than you own. Communication however will be good and you will be able to promote your ideas and connections.
On January 4th you will need to temper your enthusiasm. As Mars and Jupiter work together to give you an abundance of enthusiasms you will need to share your ideas with excitement, but remember those in your audience. Keep working hard and on January 7th you will need to adhere to set rules and procedures. Although this does not set well with you going against traditions, your innovations may prove to be highly negative to you and your career during January. Keep working at your career Aries and around the 14th and 16th of January you will be given the opportunity to talk about your innovate ideas about how to start, work on, and complete projects. Find ways to also develop a undeveloped skill. Today you will find it.
Mid-January is a bit edgy and you may feel that you need to do things your way without any regard for others and their feelings. This can bring on sudden anger and very unsatisfactory behavior to friends, coworkers and relationship partners. You must learn to make compromises and particularly on January 20th. If you cannot find it within you to compromise, then you may want to just be a loner. This will keep you from making relationship mistakes!
Clean up matters from the past this month particularly on January 26th. Strong feelings may compromise a relationship - for the bad. You will find yourself unduly critical and hard to get along with. Take care! By the end of January, however you should be back on an even keel. Take time away from relationships to get you in order.
Horoscope for January 2013 for each zodiac sign
Horoscope for January 2013
Horoscope for January 2013 for Aries