Horoscope for January 2013 for Pisces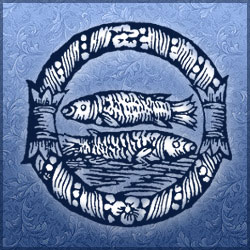 Health issues could come up Pisces as Mercury retrogrades into your house of physicality during January and February. Establish a regular plan of exercise and eating right to prevent any issues that could become serious.
You are beginning to feel more of a spiritual awareness this month. It will continue until the New Moon in February which will bring you high psychic powers. Remember that successful collaboration requires mutual trust and your psychic abilities plus friends plus family will require trust and help. You will long for solitude and to be by yourself on January 19th. Take the time you need for yourself and don't stress by thinking you have to explain your actions to others. You will find it highly productive to stick to a team plan on January 11th and take care to keep this team throughout the month. On the 26th of January you will be in the spotlight due to your creative abilities as well as your leadership skills. Plans that you put on hold last year will start to move forward and your natural optimism arrives in your personality on January 30th.
January 4th through the 7th means you need to work smarter not necessarily harder. Mars and Jupiter will energize your intellect on January 4th and there may be shortcuts revealed that will allow you to work faster. You may find that on January 5th, however, unrealizable information will cause a "brake slamming" to your plans. Try to go with the flow and change if you need to. High energy and loss of teamwork will be difficult to keep you in a project. You need to recognize your limits until they can be found again.
January 10th and 12th will find you experiencing relationship breakthroughs. You will discover a new source of pleasure during these days, but you will have unplanned experiences that will upset you. When Venus and Neptune take on the day the hard edge will go away and on January 10th you can have a pleasurable experience. However wishful thinking might cost you dearly and if you follow the blind optimism of a Capricorn New Moon you will find that misinterpretations of reality might lead to relationship breakups
On January 14th you need to realize that too much of a good thing will complicate your life. Exercise self-restraint today to keep you out of trouble during the rest of the year.
January 22nd you have a kind and gentle planet linear that will inspire you to squander money on a love. You are going to give to your love without limits. This may sound great, but Jupiter will quickly show you the error of your ways. You need to analyze the situation before making permanent plans.
January 25th and 26th bring your confidence up to high levels again. The big picture of life, where you want to go and faith in you is well founded. You will gain more trust from others if you believe in yourself. On the 26th of January you may throw party that is premature. Too much money spent may seem generous, but it is not wise.
Horoscope for January 2013 for each zodiac sign
Horoscope for January 2013
Horoscope for January 2013 for Pisces