Horoscope for October 2012 for Scorpio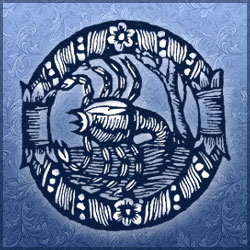 Being an intense sign Scorpio will not serve you well in October. You tend to keep your mouth closed and that is good, but on the 1st you will find that words falling from your lips bring you amazed looks. Tell those around you who are listening, to just get over it.
Between the 2nd and 9th of October there are planets that are moving in your house of conversations. They are inflexible and making it difficult to talk to someone who is not willing to see things your way. One could be your love and the other is definitely your supervisor. You know you are right; "don't give an inch" is your attitude.
Neighbors ask you to help with a new business. They do believe that your hobby is wonderful and will give you the opportunity to open up a new business. Listen to them when they tell you what you need to do. Don't tune them out or turn them down immediately. Listening will give you a wonderful new financial opportunity. Keep your day job, however, until you are established. You can't afford to just give in a go for the gusto.
On the 16th of October Venus moves into Capricorn and squares with Mars. When these planets get together you will find that your love is more passionate than ever. You love this! This type of activity will bring you more together and you are now deeper in love than you ever thought possible. If you are single, however, you may find yourself locked in a new love that brings you fulfillment and rewards.
Your great days in October Scorpio include the 10th and 11th. These are the best days to enter into business ventures. Find a partner that will bring you the best deals and ask them to join you. On the 14th and 17th, sign contracts. Do make sure that you read through everything. If you need, ask an attorney to read them with you. Don't make the mistake of not knowing what is in an agreement. On the 21st go out and celebrate. This is a red-letter day and you should be feeling very lucky. On the 24th take the time to send out thank you notes to everyone who has helped you in October. You will be highly rewarded for your thoughtfulness.
Challenging days in October Scorpio include the 25th a day of dismay and sorrow. On the 16th turn in your resignation from a volunteer assignment. The 8th is a very rainy day. Don't forget your umbrella. You will be wet from head to toe when you get to work. Beware of colds and flu. The 5th and 7th of October, take the time to listen to the ranting and raving of your parents. You hate these types of days, but unfortunately they are frequent. On the 1st through the 5th of October do have a thick skin. Those around you will throw barbs, sarcasm and rude remarks to you. You might to just go into your office, shut the door, and learn not to listen to "words that should not hurt you."
Horoscope for October 2012 for each zodiac sign
Horoscope for October 2012
Horoscope for October 2012 for Scorpio