Horoscope for October 2012 for Leo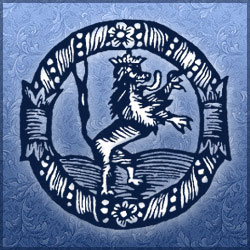 Leo nothing is boring in October. You do feel a bit ill and off your game, however when Mercury retrogrades on the 6th of October. Resources in professional and personal life call for your attention. There are financial details that have been overlooked. Make sure that all bills are paid and your budget is finished. Mercury will help you get everything right. Think of budgeting as an opportunity.
On the 12th of October if you are not comfortable anymore with your love consider moving on. Mercury is still retrograding in your house of relationships and is trying to urge you to return to past loves. Your night dreams are of someone else you once loved. You might notice a pattern in relationships that always come up. Your loves leave you when you least expect it. Decide to give someone a second shot at love; it will work out this time. If you cannot see your way to get through issues with your relationship partner, maybe go to counseling with them.
Those around you are not picking on you Leo. They are just trying to make you see that you can do more than you think you can. Listen to their advice and take it to heart. Venus is so very charming, however this October and will glimmer in your house most of the month to help you be pleasant and polite. Be accommodating to your supervisor and listen to their guidance. On the 11th and 12th tensions will be quite high on the job. Don't let it get to you and bring you down. Make your own decisions, but make sure that they're good decisions. Don't go home or take any trips during October. This is the month to buckle down and get tasks finished.
Rewarding days, Leo include the 13th and 14th. These are days when you finish projects, get high test scores and learn to live with a love. On the 16th you will discover that things are much better than you thought they were. The 20th is perfect and needs to be a day to find new living arrangements. The 23rd and 24th find you moving to a beautiful new home. You will be so happy on the 28th and all the issues of the past year will be gone.
Challenging days, however Leo are the 5th and 6th. Money matters cone to a head on the 11th and they are not good. Arguments run rapid with your relationships partner about where the money is going. The 12th finds you missing your cell phone and wallet. Your mom calls on the 18th with bad news and the 19th you need to just sit and cry about situations you cannot fix. The 26th is highly challenging as you get a job review and it is not what you thought it would be. The 27th is a day to start sending out resumes and looking for a new job.
Horoscope for October 2012 for each zodiac sign
Horoscope for October 2012
Horoscope for October 2012 for Leo