Horoscope for October 2012 for Cancer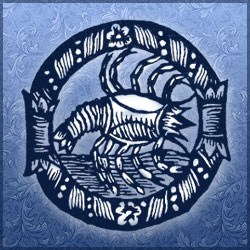 Decan 1 (born Jun 21st to Jul 1st): Saturn will begin, in October 2012, a year-long trine to your decan. This will positively influence the stability and security across all areas of your life that you are craving for during this unpredictable year. Your mind will be focused on long-term projects, plans and goals. Nevertheless, during the first two weeks of October the Full Moon and Uranus will be squaring your decan. Turn this energy into something productive, because both Mercury and Venus make fortunate aspects to your decan from October 3 to 12. October will definitely give you the first step to create some positive changes in your life and you should socialize and share your heart with those that are part of your life. From October 23rd, the Sun trines your decan and any obstacles in your path will fall, especially because you will have an excellent boost in your confidence. Moreover, on October 29th, the Full Moon will trigger your longer term Pluto transit, during which you will be able to solve any emotional problems.
Decan 2 (born Jul 2nd to Jul 12th): From October 2nd to 13th, the Sun squares your decan, which means that you need to be careful about the people around you. There could be some people who will try to take advantage of you or try to hinder your objectives, but you need to be quite straightforward about these issues: simply wait a bit more to push your agenda forward. Once this transit is over, your confidence will be restored and you will be right on track again. For the rest of the month, Venus and Mercury will be creating great aspects to you decan. Mercury's influence will give you great positive thinking and increase your social interactions. Venus' influence will provide some love and sex appeal in your personal relationships, but it also creates a great time to do business.
Decan 3 (born Jul 13th to 22nd): Up until the 5th, Mercury will continue to square your decan, so for the first few days of the month, you could face some misunderstandings and your mind may be scattered and restless. Any important decisions should be delayed and try not to be rushed into signing any important documents during this stage. Since the Sun squares your decan from October 13th to 23rd, you should really be extra careful with your dealings with the other people around you. A transit from Mercury will open the communication channels and your thoughts, bringing a much happier period. This means that your relationships will run a lot smoother and your battles will wear off; this is much truer after the 23rd, because of a trine from Mars. Enjoy the extra strength and courage and try to deal with any nuisances in your life. Also, your sex appeal and charisma will be positively highlighted, so you will be meeting other people and creating new and interesting relationships. Your "old" relationships can also be positively reinvigorated by this influence.
Horoscope for October 2012 for each zodiac sign
Horoscope for October 2012
Horoscope for October 2012 for Cancer