Horoscope for October 2012 for Libra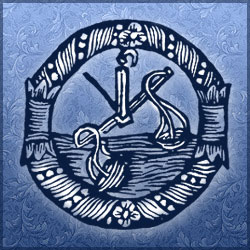 Libra on the 30th of October there will be a seed planted in your house of education. You long to return to school or do something that will break the routine of your life. You want adventure and mental adventure is just as good as a physical quest. If you are single, maybe finding a new love will fulfill your mission. If you are committed take your love. Ask them to join with you in a new educational experience.
Venus, Mercury, the Sun and Pluto will take runs working on your home during October. All four will stay in your house of home and family. You are urged to organize and clean up your home and environment. Get your family to help. Build shelves and cabinets. You will be so much happier with this type of spring cleaning is finished. Don't let up. Just get it done.
On the 7th of October Mercury will move in with Venus and take charge of your finances. There will be conversations with those who share your money and business and you will think about investing. Maybe a new home? This is a fine time to negotiate for the best prices. Venus will help you attract the home you are looking for. If you are not in the market, then spruce up what you have. Paint, knock out walls, dig up the lawn and put in a new one.
The Full Moon in October will be highly nurturing for you. You have the urge to help elderly parents and you will be divided between getting them organized and working on your normal family duties. Get everything ready to bring them home to live with you if you need to. Take your family on an outing to an amusement park. Let go of misconceptions about springtime. Now is the time to be renewed and start planting that awesome garden.
Your best days in October are the 10th and 11th. These days will find money matters coming to a head and they will be good. On the 12th take the time to shampoo carpets, organize and find a treasure. That lost diamond ring shows up! On the 17th the day is very nice at work and you talk candidly with your supervisor. On the 21st you are highly rewarded. It has been years since you started this job and now is the time for a huge raise. On the 23rd and 24th finish your spring cleaning, sit back and relax.
Do beware of the 1st and 2nd of October. These are rainy and colder days. They will find you feeling down in the dumps. On the 3rd and 5th of October things change in your neighborhood and your best friend moves away. On the 7th and 8th of October just don't go to work. There will arguments galore and you will be right in the middle of them. On the 16th avoid office gossip or you will find yourself being criticized. On the 25th just run away for lunch and be by yourself. On the 26th of October you find that your taxes did not get turned in. Sigh. Hurry and send them off.
Horoscope for October 2012 for each zodiac sign
Horoscope for October 2012
Horoscope for October 2012 for Libra