Horoscope for October 2012 for Pisces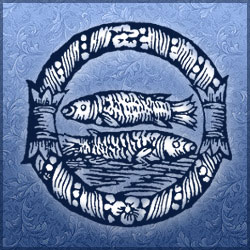 Pisces every month is a chance to start over. The new moon in October and your house of friendship will bring the first new start of a new month. You will assume a leadership role in your peer group as well as in your career. Be confident! You are so very capable! You will need to learn to balance your life with increased meditation, yoga, walking and thinking, however.
Friendships are important to you Pisces. The Sun, Mercury and Venues are joining up with Pluto in your house of friendship. These Capricorn planets insist that you do right for your friends. If someone needs you; be there. Don't take on too much, however, just keep in mind that their problems may need help, but you cannot solve them.
Mars in your house of finances will become assertive. There will be disputes with siblings over inheritances, loans and issues that have been building for quite some time. On the 8th or 9th you will be able to talk with a financial counselor or an attorney who can sort out the financial problems in your family. If you are in a divorce dispute (heaven help) things will heat up around the 16th. The Capricorn planets will bring you wise counsel and provide you with the means to get professional support.
The 8th of October brings a huge burst of energy and intimacy. This may be the start to solving your relationships problems. Use your intuition to negate Mars and Jupiter's influence on your love life. You are better using your own thoughts and means rather than depending on the planets to help you out. You are psychic and your intuition is high. You have that special soul light that brings awareness.
The best days for you this month are the 10th and 11th. Good things will happen for you at work and your career will be highly energized. On the 15th and 17th many more good things will happen as you find the perfect one to help you with finances and family issues. The 23rd gives you a break from stresses at work and the 24th transports a further relief of stress in your home life. The 28th is a perfect day to sit back and relax on the porch and the 29th is awesome. All you need to do is meditate and think about where you are going in life.
Do be careful on the 2nd and 3rd of October. There are issues in the atmosphere that will need your immediate attention. However you will be ill equipped to handle them. The 5th 6th and 7th are days to avoid your family members and those at work who are gossipy and critical. You do not need them in your life on these days. On the 16th be careful who you tell about your windfall tax return; they will want a loan. On the 21st be aware that spring is here. Don't be sad that it is snowing. It will pass.
Horoscope for October 2012 for each zodiac sign
Horoscope for October 2012
Horoscope for October 2012 for Pisces