Horoscope for October 2012 for Aquarius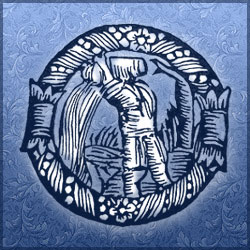 You need to draw into yourself Aquarius and balance your life during October. You have been highly social for the first few months of 2012 and now it is time to be alone. Great news for your relationship partner! You will be aware on the 5th of October that you need to be alone and you will be okay to tell your friends to just go away. They will understand and managing just fine without you for a bit.
You love intellectual companions and one of your current friends is very intelligent; more so than you. During October while Jupiter is working with Cancer you will find discover a great new friend. You found them in the line at the bookstore. Talk to them, maybe take them out once, and then move on. The October new moon does not feel this is the one.
Money and success are a bit fleeting in October Aquarius. Neptune in your house of personal finances stays for quite a bit and it is very important for you to take care of your budget. Find a professional accountant who can counsel you on finances and investments. Your current love is not a good choice for budgeting help. They are somewhat flighty. Use the 15th of October or tax day to send your finances off to an impartial third party. You will better off financially. Do; however make sure you honor their suggestions and decisions.
On the 11th of October you will need to upgrade the electronics in your home. Happy day. This does not mean, however that you should go out a purchase a 62" big screen plasma television. Be practical. A new computer is what you really need. Sigh. Something that is for work is just not fun, but necessary.
Your lucky days in October Aquarius include the 10th and 11th. These are great days to go shopping, with permission of course. You will find bargains galore. Start to garden, visit nurseries, begin planting and fertilize your lawn. Don't worry if on the 12th there are showers. The 16th is a happy day to go to the park with children. Run your dog at the dog park, find new friends and let your pet find new friends. Just live life and be happy. On the 24th you will get that long awaited "thank you" from your supervisor and the 30th is the happiest day of October.
Not so good days in October include the 1st through the 3rd. You just can't seem to get going on any projects or tasks anywhere. Just sit and contemplate what is going on. However, don't be a procrastinator. Procrastination will not do you any good at all. On the 3rd through the 7th try and dig out of a problem. You did something wrong on your last assignment and you have been given a very short time table to fix it. Unlucky for you. The 16th is still not the perfect day. On the 25th and 26th keep breathing. Everything that can go wrong will go wrong. Don't despair! You will live through it.
Horoscope for October 2012 for each zodiac sign
Horoscope for October 2012
Horoscope for October 2012 for Aquarius