Horoscope for October 2012 for Sagittarius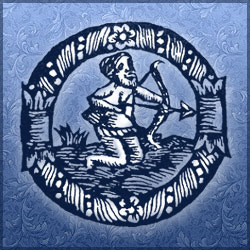 You have a long distance love and October is the time to fly them in to be with you. Give them an ultimatum that is sweet and filled with promise. You cannot live long distance anymore Sagittarius. The full moon in air and your house of long-distance friendships and loves brings you an emotional determination to be with someone. You can do it with the Sun and Mars smiling on you and helping your love decide to be with you.
You have been seeing someone casually for a time. On the 11th and 12th of October or even the 26th you will have to make a decision. If you are not already involved you need to backtrack. If you are committed and attached, so be it. Make this time in October a time to deepen a relationships.
Venus, spend the month of October in your house of finances. You will want to be very practical and responsible while Capricorn teaches you how to budget and settle money matters. Do not take out loans and ease up on the indebtedness during this month. You will have Venues to help you and she knows how to get your credit back on track. Negotiate with those who owe you money to make sure everything is above board.
Mercury will retrograde in your how of career and family on the 6th of October and this will continue through the 28th. Keep your career out of your home life. That is the best advice that the planets can give you. There is a family member who needs you to sit them down, chat about their life, and give help and advice on weighty problems. It might be a teenager who is being bullied at school or a child who is low on self-esteem. You have your work cut out for you Sagittarius and on the 15th of October issues will come to a head.
Your challenging days in October Sagittarius include the 10th and 11th. These are the days when you find out that there are issues in your family. You are sad, but you can take care of them. On the 19th and 23rd you will have the opportunity to volunteer for an organization that is just getting off the ground. This will be very challenging since you are unaccustomed to disorganization. The 26th and 27th are days you need to take off and take care of yourself. Spring colds are very disturbing and can be threatening.
Happy and lucky days Sagittarius are the 9th and 14th of October. You will settle family issues and begin to make plans to go on a mini-vacation. This will bring family members together in harmony. The 15th and 16th are very rewarding. You have more money than you thought you would have! The 20th is a good day to begin working with new partners. The 24th and 25th are great days to go dancing in the rain.
Horoscope for October 2012 for each zodiac sign
Horoscope for October 2012
Horoscope for October 2012 for Sagittarius