Horoscope for October 2012 for Gemini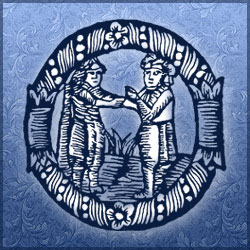 Decan 1 (born May 21st to 31st): October 2012 could be quite a mix of different things for you, Gemini, but the positive influence of the full moon in the end of September will create some interesting events during the first couple of weeks. Uranus also drops in to lend a hand, since this year this planet will be bringing some positive changes and excitement. This will be particularly true in your relationships, and you should expect more interaction and some pleasant surprises. Love relationships will really be emphasized, due to a square from Venus, and if you need to make changes, take the opportunity to charge forward from the 3rd to the 12th. From October 7th to 21st, Mars will be giving you some hostile thoughts and providing some masculine energy to you decan, meaning that you need to be careful to impose your ideas onto others and that you need to consider other people's feelings. Nevertheless, you may use this energy when it combines with Uranus (on the 15th), since it will create some awesome creative ideas.
Decan 2 (born June 1st to 11th): The Sun will be trining your decan during the first weeks of the month, which will create some harmonious aspects in your personal relationships. This is definitely the time to push your agenda forward, especially because growth opportunity come to the foreground, as Jupiter turns retrograde in your decan. October 9th could be particularly lucky and fruitful, when the Sun trines Jupiter. Financial gains, or at least good vibes, will definitely be coming your way on this day. During the middle of the month, Venus creates a square (between October 12th and 20th) and you will be completely focused on paving your way towards success, growth and happiness. Due to the influence of Venus, you need to be careful not to overindulge in frivolous things, to splurge or to spend money you don't have. Since Mars will be creating an opposition to your decan, you will be driven to shine in the workplace, so take this opportunity to work as much as you can without being pushy.
Decan 3 (born June 12th to 20th): Mercury will be influencing your decan in the beginning of the month and you should use these vibes to attend to all the boring tasks you have under your responsibility. Positive thinking and excellent communication skills mean that you can be confident in social settings just as much as in a board room meeting. Excellent time for business ventures! The Sun will also be dropping by (from October 13th to 23rd) and you will be filled with a feeling of balance and harmony with the world. If you need to start a new project, October 2012 is definitely the time to do it, because there is a great change for lasting success. After the 20th, Venus will be shedding some light on your love life, forcing you to solve any issues at hand. Don't worry though: the heavens will make everything easy and smooth. Use this transit from Venus to solve any issues regarding your personal relationships.
Horoscope for October 2012 for each zodiac sign
Horoscope for October 2012
Horoscope for October 2012 for Gemini