Horoscope for November 2012 for Virgo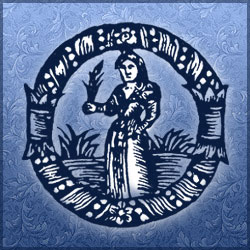 From November 1st until the 22nd Virgo you need to connect with other people by gathering and sharing information and perhaps running errands. You have more on your mind and you need to get your head around negotiating, communicating, and finishing projects.
The solar eclipse on the 13th means a new beginning with communications or with your creative self-expression. Write down ideas, write letters, make calls and visit the person or place you know you need to visit. The lunar eclipse on the 28th opens the way to push forward with personal ideas and ambitions. Look to your own emotional foundations, however, and don't neglect you.
You will have meaningful discussions with members of your family, neighbors and you will be asked to head a community project. You will have conversations and ideas about building or forming a physical space for a volunteer group. You will have more contact with parents or if you don't have living parents, you will need to go on a spiritual journey. You will definitely be on the move more and more the first half of this month.
If you work situations to you advantage you will have a financial overflow. Venus is in your area and she is highly materialist. Make sure that when you have money coming in you don't let it go out! Preserve what you have now and appreciate what you have done, what you have acquired, and what you are planning. Use your natural abilities in a skilled manner and find someone to team up with.
Listen intently around the 22nd to the end of the month. As Venus is in your communication center you will find that things you hear are attractive. Ideas will come into your mind and you can have warm and supportive relationships with siblings or friends. You will do well when negotiating or buying and selling. You are highly persuasive this time of November! However, after the 27th you will need to be more consistent and careful.
Uranus is the planet of sudden change and shifts. Balance in close relationship will evoke new dynamics. You will have relationship changes in unexpected ways, Virgo and how you handle them is dependent on wherever you are in your in your planetary house. You may have to let go of a relationship since you are having lingering doubts about what their true intentions are and if they have changed for the better. Avoid over-romanticizing relationships and do not ignore the small signs of breakage. You will also need to be aware of business relationships and follow the small print in contracts. Pluto is quietly but positively making all your efforts for change necessary and to help your get more personally creative. You need to live in a manner that is more self-empowering and true to you. All in all, just be aware of change in all aspects of your life during November.
Horoscope for November 2012 for each zodiac sign
Horoscope for November 2012
Horoscope for November 2012 for Virgo