Horoscope for November 2012 for Gemini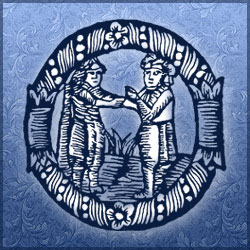 You are amazing and have your eye on the end prize - maybe a directorship or just being the boss. If you act without thinking, though, you will lose your place. The 1st through the 3rd of November, Gemini will be full of little annoyances like printers breaking, computers stopping, and partners arguing; just take a deep breath and move on. Busy bodies will try to help you around the middle of November. Keep your dreams to yourself during this time. It is not the time to share your ideas with others.
Practicality is the theme for November, Gemini and you may have to deal with household chores. You may also have to find a way to deal with health issues. Invest in exercise programs and eat better. Work with your to do list and get your home running smoothly. After the first week of November you will be able to do your own thing.
On the 13th the solar eclipse will open a way for new beginnings. This may be a health routine or your career. On the 28th the lunar eclipse show you the way for new changes both professionally and on the home front.
Communication is emphasized in November, Gemini and you may need to realize that you should communicate more efficiently both in relationships and in business. Take care, however between the 6th and the 26th when Mercury will play havoc with communications. You will need to watch what you say and say what you mean. Connect more with children and young people and pets. Share admiring glances with someone else which may lead to romance. Remember that Venus's position until the 22nd means enjoyment through leisure pursuits and creativity. Your budding relationship may be enhanced on this day.
As the month transpires you will find that on the 27th work groups and collaborations will be highly demanding and the people you work with will become difficult. There is someone of the opposite sex, however (one you are thinking about) who will help cement better communications and collaborations.
November is a busy month and more physical demands for your time will be apparent. You will need to have patience. There is more physical attraction being felt during this month and you will feel a strong pull. Be careful and don't throw caution to the wind or make false assumptions. Keep things on an even keel and assess the situation. Make sure you are reading body language and signals correctly before acting on your impulses.
As Jupiter slowly moves through your house you will need to begin new knowledge, education and find new skills to enhance your life. You may have something good in either career or relationships drop in your lap toward the end of November. This could be exciting.
One exciting possibility, you could travel more this month or have interactions with foreign people or situations. Mingle with those of different views and cultures which will give you more adventure in your thinking. Spread your wings and go with the good things in November, Gemini.
Horoscope for November 2012 for each zodiac sign
Horoscope for November 2012
Horoscope for November 2012 for Gemini