Horoscope for November 2012 for Libra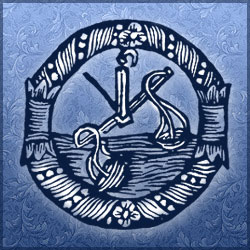 Hey Libra! November is a time of great energy during the first week. You have great vibes flowing out and everyone wants to hug you. Ideas are good and you are very helpful. Libra, if you feel depressed on the 4th or 5th look for good friends. You need to work out during the 10th and socialize on the 11th. Open up on the 29th or 30th and share ideas.
Anything that affects your material security or physical wellbeing must be noted during November. November is the time to maintain your possession, move it, weight it and protect it. You may want to acquire more material possessions; first get rid of things you don't use. Consider financial priorities and find ways to stretch your hard earned dollars. You may need to clean out closets and have a garage sale, but you need to get rid of excess.
Health matters should be emphasized during November. You may need to make the most of your body by exercising more and finding good nutrition. The solar eclipse on the 13th brings a new beginning into the area of health. You will need to start an exercise program or keep one going. The lunar eclipse on the 28th indicates a fresh start that can be related to publication, foreign connections or higher education. As Mercury retrogrades into your previous house on the 14th you will have to focus on financial and practical sides of life. This will try your patience.
It is very fortunate that the planet of love, Venus is in your sign until the 22nd. There could be fun treats in store for you Libra! You will find great news for your personal life and you do need to indulge yourself. Venus also rules money and material resources and you will need to work to balance all your possessions to make sure that you continue to have a flow of abundance. You can do well if you keep organized and write down what you want. You may want acquire or preserve what you have and learn to use more natural talents in a skilled manner. Buying and possessing is not necessarily a talent.
There is teamwork or a love relationship during mid-November to the 27th. Do be restrained and intuitive on your approach. Also starting this month you will have a period of time to take stock of your fiscal position, plan financially and be more hard working regarding possessions, physical space, materials comforts and health. You need to be patient and work steadily to bring about an improved situation. Be prepared to develop your assets and gifts as well as talents that can become lucrative and generate more income as you apply them in more effective and practical ways.
Pay more attention in the ending weeks of November to your home. You will have increased demands on your time and you need to give attention to extended family. You may have moments of tension with those around you and this can affect your moods. Try hard not to end up fuming and causing problems.
Horoscope for November 2012 for each zodiac sign
Horoscope for November 2012
Horoscope for November 2012 for Libra