Horoscope for November 2012 for Aries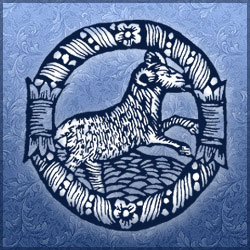 Aries you will find that November 2012 is a time of change. Tired of your career? Don't want to just look busy but be busy? Organize your work and career and maybe explore working from home. Look for new ideas by reading, talking to friends, listening at meetings. Get ready for a much needed break by yourself on the 15th and 16th. Celebrate with loved ones on the 30th.
Try not to judge your success by material goods. Consider spiritual, mental and emotional growth, they are more important that material wealth. Keep perspectives in both relationships and business dealings and do take care when you make changes. Analyze all sides of an issue before making decisions and implementing changes. What you do during November, Aries cannot be changed easily.
As November causes change, Aries you will feel that you need to be self-protective as you think about priorities. How to move forward and change is a question always in your mind. You are aware of financial angles but you want to focus on emotions. You have made compromises in the past with certain people and you need to be very careful that you don't break your promises. Try not to worry so much; you cannot change things that are already in place.
The Lunar eclipse in Gemini on the 28th will have you seeking learning and you will realize what changes you need to make. You will want to travel during November; go someplace different. That is good since you need to begin "looking outside the box." As you think about travel you will find that you have many contacts to pull from. These contacts will give ideas about what to change in your career. As you work in your career you will discover those that you can trust. On the 14th you will keep your thoughts closed for some, but will give out all the information to others. Make sure you know which people are in your court.
November 1st thought the 22nd will find you discovering a partnership in business or a relationship in love. You will find that either way this is a highly profitable alignment. Your material life will be enhanced and emotions will become a part of what you need. Look for it and be open to ideas and feelings. Different levels are in different relationships and you will find that you are more intimate or involved in your personal or professional relationship. You will know that your business depends on how you and someone else get along. Have a heart to heart talk or get more advice from a trusted advisor.
As the month of November moves on, you will feel Mars inspiring you to improve your image and reputation. You need to change the way others see you. Become more energetic and decisive. Always, however keep your cool and do not make hasty decisions. Slower is better!
Horoscope for November 2012 for each zodiac sign
Horoscope for November 2012
Horoscope for November 2012 for Aries