Horoscope for November 2012 for Aquarius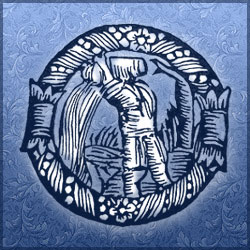 Aquarius November 1st through the 3rd will bring you a hot romantic connection. If you want to settle down, give it shot. Bye the 6th and 7th you are doing great in your career so look outside your circle for insights and support. There are people with different perspectives that can be valuable. More romantic adventures on the 30th. Wow!
Pluto is now in Capricorn and that means regeneration from deep levels. You need to let go of old patterns and ideas that had their origins in the past. Let go of old ways as you are transformed into a new person. You will feel that the all the cobwebs are being cleared out of your head during November, Aquarius. Put away the old knee jerk reactions, the hurts, the insults and the demons that were counterproductive.
During this month you will be more conscious of your reputation and image and how well you project yourself. You want to make the right impressions in situations and look good in the eyes of others. You may want to have more contact with parents who are important to your short term aims. This is a time to show authority and prove to yourself and others that you can be relied upon; you are in the drivers' seat.
The solar eclipse on the 13th opens the way to more changes and improvements and the lunar eclipse on the 28th signals a definite fresh start. As Mercury moves you will have a furthering of aims through useful or interesting friends and associations. Discussions and ideas will be progressive and future oriented. Unconventional experiences could be highly inspiring. More group involvement is likely and it will be who you know and not what you know that will bring you success. On the 14th there will be discussions and more correspondence and ideas will be centered on short-term goals. You will definitely have to work harder and more efficiently, but you are up to the challenge.
After the 22nd of November you will find that there is a relationship that could be centered on travel or an academic environment. You will connect with someone who is an expert in their field and linked to a foreign culture. They will help you in your career and perhaps be an even deeper friend or relationship. Long-distance relationships may be a result, but it will benefit you materially and financially. You may team up with someone and launch a new enterprise! As Venus passes Saturn on the 27th you will have to work hard at this new relationship.
After the 17th and for about a week it would be good to look inward and work behind the scenes for a bit. This is a good time for keeping to yourself and resting and recuperating when you feel the need. Let others take the bull by the horn and move the enterprise along. Let your new relationship mellow and work into a lasting bond. Pay attention to dreams and visions. This energy will help you in your changing and retrospect. Use meditation and yoga. Work to shape a future that suits you and utilize the powerful tool called the Law of Attraction. Do be protective of yourself in this process.
Horoscope for November 2012 for each zodiac sign
Horoscope for November 2012
Horoscope for November 2012 for Aquarius