Horoscope for February 2012 for Virgo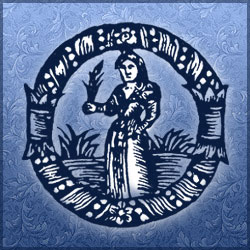 Virgo tensions are high between you and everyone around you. This might just be a very disturbing month. The full moon brings out the worst in you and your partner. You believe you are always in the right and this is due to the influence of Venus talking to Jupiter. Great! You are now being labeled as a know-it-all.
Planets are working through Capricorn. This movement runs through your house of relationships. You will not be able to hide what you are feeling from the 5th to the 10th. In fact, you wear your emotions on your sleeves. This does cause conflicts with those around you. On the 11th just stay in your office with the door shut (or you cube) and don't talk to anyone. It is better that way.
Business relationships open up after the 16h. They will be passionate and at the time you will not be able to compromise. Concession is the best plan to get what you want however. The 20th until the end of the month demands you set up corporation meetings, stay in attendance, and work with others in negotiations.
Mars is on duty in your house of emotions during most of February. The 14th will give you the right to freely express your feelings. Don't be too angry; others don't know what is going on. Irritation will lead your soul around the 20th of February. Do be happier on that day.
Challenging days for you Virgo are the 2nd and 3rd of February. The 4th and 5th are days to mind the weather and dress warm. Take an umbrella with you when you go out. The 8th is one of the most awful days you have ever had. You can work through the challenge, however if you believe in yourself. The 15th and 16th are days avoid arguing with those around you. Take care you do no contribute to any gossip. On the 25th listen to advice from your mother.
Very nice days for you in February include the 1st and 10th. The 21st finds your love hugging and kissing you and the 12th is awesome. The 17th is a good day and rewards will come from your career, partners and your family. On the 23rd, be careful about saying the wrong thing about someone; you will be rewarded for keeping your thoughts to yourself. The 24th is a very nice day and one with little or no challenges.
Horoscope for February 2012 for each zodiac sign
Horoscope for February 2012
Horoscope for February 2012 for Virgo