Horoscope for February 2012 for Capricorn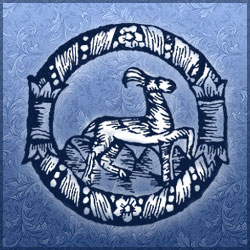 Capricorn you are irritated because you have to work overtime on February 14th or Valentine's Day. Fortunately you have an understanding partner. They don't love the fact you are working that night, but they do understand. Take them out on the 16th to make up for Valentine's Day neglect.
Saturn is following you Capricorn and is in your house of relationships. The friendly feelings you have this month with siblings is very interesting. You are organized and asked to help with an office situation. This is awesome, but you feel you are being taken advantage of on the 20th. Rethink what you are doing for your boss on the 21st. You want to leave early and have a bit of fun; don't just go but ask first.
Venus in Capricorn and your house of money and success gives you a practical and earthly approach to reality. You are on the verge of spending all your savings and taking care of just what you want. This will prove to be very foolish. As Venus smiles on you Capricorn, budget, work harder, and find a way to get more funds. It is okay to go first class when you want something, but do be economy minded.
You hate arguing and confrontations Capricorn. You usually run away from situations that start to become hearted and argumentative. Don't sit in your room on the 11th, 26th or 28th stewing over things you cannot fix. Go out and discuss the situation and answer what is wrong. If you need advice concerning family situations, Capricorn, on the 28th you can get sound advice from a trusted source. Listen and learn.
You pronounced days are the 4th and 5th. You can do not wrong on the 9th and the 14th is a long but prosperous day. Take care that on the 16th you budget and save. The 20th will prove to be highly profitable and the23rd continues on in this same vein. The 24th is awesome and you will want to be in the office when awards are announced.
Difficult days include the 10th and 11th. The 15th is not a day to remember. The 18th is boring and distasteful and the 19th just keep matters boiling. On the 25th you might want to stay at home and the 26th sees you sleeping at your desk. Do nothing on the 28th. This day is neither good nor bad; just a day.
Horoscope for February 2012 for each zodiac sign
Horoscope for February 2012
Horoscope for February 2012 for Capricorn