Horoscope for February 2012 for Cancer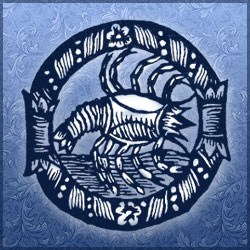 Cancer retrograding planets turn direct on the 1st of February. They will continue to work in your house of finances for the rest of the month. You will have confusing ideas of how to handle financial issues, but with expert help you can make this news much better. On the 13th there will be updates to help the bottom line of your checking account.
Relationships with siblings are still on the quiet side. This will continue the entire month. You hear from brothers on the 9th but they disappear until the 28th. Stop being so upset with them. The have their own troubles and cannot give you any support. You are nurturing Cancer. Keep it up. You will have a definite change of heart on the 20th. Your brothers will see you as friendly, but cool and collected. Keep to your own goals.
Venus loves to bring you chances to make more money this cold month. Use a hobby or a talent to turn a profitable account. Venus will move with Mars in your house of relationships on the 2nd through the 14th.This movement will bring you a greater understanding of your partner. You never know how thing swill turnout! Coincidental encounters with someone lost to you come this month. Find an old friend in a very unusual place on the 25th.
Believe and have faith and on the 15th that your reward is coming. All the learning you have from your childhood does give you insight into who you are. If you feel the need to investigate you ancestors, take advantage of this feeling on the 18th. Join a religious group and make a difference in your life this month.
You are truly in love with life on the 7th and 8th. Rewards will come to you on the 10th and the 12th and 13th are very positive days career wise. The 13th is often a challenging day, but this month the13th is very rewarding for you Cancer. You will find ideas running through your mind come to fruition. The 18th is lucky for you and the 20th will give you a kick in your step.
Be aware of the 4th and 8th of February. Watch out for double-crossing friends on the 19th. The 22nd and 23rd plus the 24th are not days to be reckoned with. They are challenging and might just give you a run for your money as you try and budget and determine what you can do this summer. Watch out for the 28th and take time to listen to a loved one. Don't fight and argue today; you will lose the argument.
Horoscope for February 2012 for each zodiac sign
Horoscope for February 2012
Horoscope for February 2012 for Cancer