Horoscope for February 2012 for Leo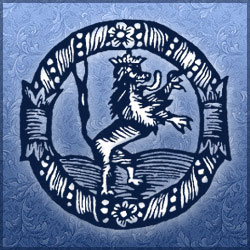 Leo Mercury is stopped in his tracks this month and will not transmit to your world. You may find that you are not getting the proper information you need to carry on with your daily life. Misinformation is coming from your love, the people you work with and even upper management. On the 1st through the 5th take care and be aware of what is going on around you. Be patient. Things will work out even though these are blunders by bureaucratic departments.
On the 1st of February Mars runs back into your house of relationships. This gives you time to spend several weeks just on your relationship partner. You will revisit a recent decision the two of you made in regards to commitment. On the 14th of February determine to carry on with the relationship and on the 20th things heat up. You may find you don't have energy at this time or the initiative to do what you usually do around the 14th of February. Forget Valentine's Day; it is too difficult to remember.
Jupiter in your house of finances is definitely a good thing Leo. It will be difficult on the 15th to decide where to spend your windfall. You might want to consider saving it. You are also influenced on the 16th to just go out a buy something for yourself. Do it. Look for investment accounts to open up on the 18th.
The full moon in February and your house of home and family will highlight where you want to go with your life. If family is the most important possession you have, on the 11th make it permanent. Clean up your home and keep your environment tidy. Sit down and chat with your family. The pressures at work are easing up on the 17th.
You have wonderful days on the 1st and 2nd of February. Watch out! Issues with your career are not too good on the 12th. Let the 13th flow around you with a life full of love. Take care of the darker side of life on the 10th and avoid the streets on the 17th and 23rd.
You are so rewarded on the 18th and 26th. The 28th is a red-letter day for you in career and working relationships. Take time to thank your ruling planet on this day. This will bring you continual luck the entire month.
Horoscope for February 2012 for each zodiac sign
Horoscope for February 2012
Horoscope for February 2012 for Leo