Horoscope for February 2012 for Gemini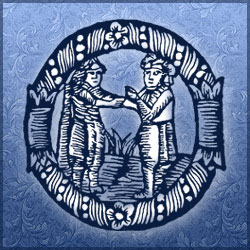 Gemini, relax and be joyful. It is your job to make everyone happy in February. Might get a little hectic and a lot annoying but your planet alignments stress you are the happiness factor in your family's life. Juggle your home and career; be balanced. No one claims it will be an easy task but to keep peace you must do your very best.
At work finish all your projects with an eye single to goodness. Don't give up and don't go home until the day's goals are finished. There is family waiting for you at home, but you need to be finished with everything on your plate before you can leave for the day.
Reexamine priorities in financial matters. Pay the most important bills first and then move on to luxuries. You might not have enough in your checkbook for all the luxuries you want, but that's okay. You have enough for your needs. Let Jupiter rummage through your house of finances. He will give you a heads up on what is happening. Talk with your love about financial matters. If you find that they are not receptive just do your own thing. Be sure you know what you are doing.
Hang in there with your career. Venus moving through your house of careers urges you to keep moving and finding joy in what you do. You might not feel like you are going anywhere, but you really are. Close your eyes around the first and find that things are much better on the 5th. Don't despair; what you do is important.
Make amends with someone you have hurt on the 1st and continue your apologies on the 2nd. There are lucky days for you ahead. Be careful on the 11th and you will be highly rewarded on the 17th. Don't let the evil times of the 2nd and 3rd drive you from your home and watch out for the 4th 6th and 7th. These are days when the weather strives to damage your good feelings. The planets align on the 24th and the 23rd is a day when you a sit back and relax.
Lucky days for you in February Gemini include the 1st, 11th and 17th. The 19th is great and the 22nd and 23rd are days when you shine wherever you go. On the 24th make sure that everything is buttoned up for the day and go out on the town. Nothing is as good as relaxing with good friends and very good food.
Horoscope for February 2012 for each zodiac sign
Horoscope for February 2012
Horoscope for February 2012 for Gemini