Horoscope for February 2012 for Sagittarius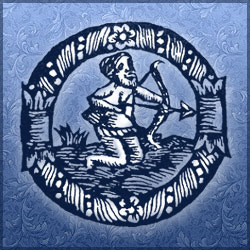 Sagittarius February is the month that will find you extremely busy in all aspects of your life. You will need to find stress relieving activities. Try yoga, meditation or just plain exercising.
Relationships are awesome in February Sagittarius. Libra in your house of romance and Venus hook up to your benefit. On the 5th of February you will find the perfect combination of love and romance. Things may become a bit unconventional, but enjoy the ride. You can expert your admirers to be different and highly energetic. Excitement lights up your life. On the 8th of February be aware you should not be alone since you are too energetic to stay quiet.
Your house of finance will be highlighted on the17th thought the 20th. Creative approaches to budgeting and keeping money in your account are on tap. You are on the verge of finding an entirely new money machine scheme on the 21st. Use your talents and abilities to carry on with your career. Keep your networking system in place; you will need their input on the 22nd.
Around the 25th your very smart companion will give you ideas and plans for an entirely new money-making plan. It is so simple and awesome that you can laugh all the way to the bank. Your newfound wealth will make you desirable to others. Watch out you don't get yourself in a compromising possession on the 28th.
Great days for you Sagittarius in February are the 12th and 13th.Your intelligence is heightened and your romantic fervor is high. On the 14th, Valentine's Day, issues will cause you to take a step toward commitment with a love. The 18th is a rewarding day when your love finally answers you commitment question. The 22nd is a great day for your career. Finish projects on your desk and be rewarded. The 27th and 28th are nice days to go for a walk. The weather is awful, but you don't feel it.
Challenging days include the 1st and 10th. These are days when nothing goes right. You are tired of being harassed at work and you are irritable. The 11th is a dental appointment and you have cavities. The 23rd and 24th are not days to play around with your health. Take vitamin C and keep the flu out of your door. The 28th is one of the worst days of your life. Your loves calls with problems you can't fix, work is piling up, and you have bounced a check. What is wrong?
Horoscope for February 2012 for each zodiac sign
Horoscope for February 2012
Horoscope for February 2012 for Sagittarius