Horoscope for February 2012 for Aries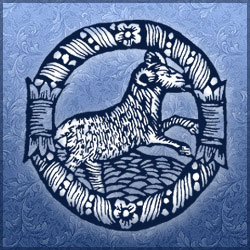 Aries you do make all those around you happy; this is your duty. Do something wonderful to make your family and friends stand up and cheer. You will be inclined to continue sacrificing for them if they are grateful for what you do.
Learn to be kinder to your relationship partner. Juggle home and family issues with your career. Work as hard as you can during the working hours and then shut down. Go home and forget work for a bit. There are people waiting at home for you and they need your attention. Don't get into the "if you loved me" game. A definite stalemate in your relationship will be the result. Beware of caustic remarks and threats on the 14th of February.
Sit down with partners and talk about money matters on the 1st. If you do not have the support of your partner on the 3rd and 5th you might want to tell them to leave the room. Venus in your house of financial matters will cause you anxiety, but you can work through it.
The new moon in February moves into your house of career matters and brings you good luck. You can close your eyes on the 20th and wake up the next day with new meaning to your life. Don't feel guilty about the work you do; it is worthy.
Rewarding days for you Aries include the 1st and 11th. The 17th is very nice and the 19th will bring you career rewards. Watch for the 22nd to provide family rewards as issues you have been working through this month come to a conclusion. The conclusion is good. The 23rd is an awesome day to find a new restaurant. It will soon become your favorite eating establishment. The 24th is very lucky as you finish all projects on your desk.
Watch out for the 2nd and 3rd plus the 4th. These are challenging days. Flat tires, broken pipes, and angry words are the themes of these days. On the 6th and the 7th you will forget to take care of finance issues and you will rack up fines and penalties. The 16th is the day you remember to send flowers. You forgot the 14th was Valentine's Day. Flowers are thrown in the trash and angry words are exchanged. The 25th is a particularly challenging day. Know this and just stay at home in bed.
Horoscope for February 2012 for each zodiac sign
Horoscope for February 2012
Horoscope for February 2012 for Aries