Horoscope for February 2012 for Taurus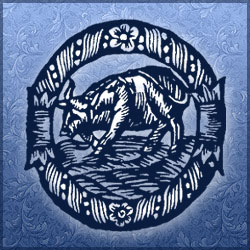 Taurus, trying to restore peace in the family and at the work place has been your duty for a very long time. You are no longer eager to make any type of amends to anyone. Around the 13th of February you will stomp your feet and let upper management know you have had enough. The 14th might be a great time to freshen up your resume and include your current work experience.
Pisces planets in your house of privacy have you longing for a cave to live in. Look to your inner child to bring a bit of peace to your soul. Be alone with your thoughts but don't stay alone too long. Find a good friend who has sympathy for you and ask them to talk you down. You are feeling very lonely this February but do remember you brought this on yourself.
When you wake up on the 10th of February you will be tingling. You may be on your way to a deal that brings you a great deal of money. Change your reality and discover investments you made years ago are now paying off. Use our own determination to invest more and get the job done at work. You are a great person to be around on the 20th and upper management will let by gones be by gones.
Make your point to your relationship partner crystal clear on the 16th. Inform them it is your way or the highway. This is the only way you can co-exist. Might be a little difficult for someone else to handle, but it will make you much happier.
Watch out for the 2nd and 3rd of February. You are angry and challenged these days. The10th and 11th are very stormy and this makes your moods even stormier. On the 21st an eviction notice is on your door, and on the 22nd you will erupt into the rental office and yell at them. They did make a mistake. The 28th will bring you a bit of difficulty, but you can handle it.
Don't despair. The 1st and 5th are very rewarding. You will find a new love on the 13th and the 14th will be a nice Valentine's Day. You a still under the weather emotionally but the 15th will bring you back in balance. Learn a new fundamental skill at work on the 27th and smile the entire rewarding day.
Horoscope for February 2012 for each zodiac sign
Horoscope for February 2012
Horoscope for February 2012 for Taurus