Horoscope for December 2012 for Virgo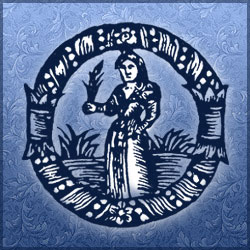 On the 2nd of December Virgo you will want to just stay home. This is a month for family and traditions and the first of December will give you the feeling of home and hearth. Review your finances on December 7th to make sure you have enough for all the holiday parties and gift buying you need to do. Make sure you balance your checkbook! You need to watch for event's that will happen on the 17th of December that will have you changing your mind about work options. Keep your mind open and clear until you decide what you want to do.
On the 21st or the Winter Solstice Virgo you will find that you need to take charge of things. This may be family parties or social engagements or even work related parties. Keep organized so you can prepare and do an outstanding job. You must learn to communicate towards the end of December; specifically the 25th to the 31st. There will be plenty of arguments among family members and bickering among friends. Use you natural ability to compromise and win!
December 1st through the 3rd are highly disruptive days. You will find that situations are almost unbearable at home and work and you will need all your intuitive power to save the situation. It is something you can do!
From December 10th through the 12th finds you in lightening mode. You are trying to get everything done and there are obstacles that stand in your way. Don't get mad, but find a solution to maneuver around the problems. You will come out on top. Guaranteed.
Around the 16th, 17th and 18th of December you will need to watch what you say. There is a family matter that is going on and gossip will cause many problems. Be diplomatic and sit on the fence. You do not want to take sides in this family issue. Try not to do too many things at once, Virgo. The 17th of December could be a day when you try to get everything done and finished. This is admirable but foolish. Pace yourself and do only what is important. The other tasks will wait for a better time.
On December 24th and 25th evens will take a much unexpected turn, but you are feeling very spontaneous and you can handle it. December 25th is a day of tradition and family, but it could also be a day you need to change your plans. Stay flexible at all times on December 25th.
The last of the month of December 29th through the 31st is a time that brings you extra stress. Give you self a chance and make sure your self-esteem and confidence stays within normal levels. In other words, don't lose your confidence in what you can do. Keep your self-esteem on a high level. Know you can do a job and do it good.
Have a great New Year's Eve party! You will be the one to keep everything under control and this will provide you with a surprising reward in the coming year. Best of luck!
Horoscope for December 2012 for each zodiac sign
Horoscope for December 2012
Horoscope for December 2012 for Virgo