Horoscope for December 2012 for Capricorn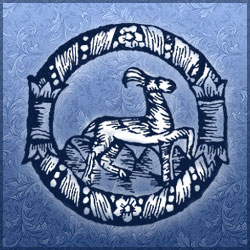 Capricorn you seem to be well-suited for business and your career is of the utmost importance to your life. You tend to be a risk taker and have a somewhat adventurous steak that is usually well hidden. The determination and strength of your personality will be the key to overcoming problems as you take charge and delve into action.
As December moves on Capricorn it will be a month of changes and surprises. This whole year has been an adventure! On December 12th you will have a great deal of support as you announce your goals and ambitions. Friends and family want you to be happy and they will do everything they can to make it so. December 17th will find you wanting to do everything by yourself and spreading yourself too thin. You will find that this desire to be the one and only will cause health problems and mental anguish and stress. Be sure not to close down with fear this month Capricorn as family squabbles and drama begin to take on a life of their own. Stand aside and don't be a part of whatever is going on.
On the 4th, 5th, 6th, and 7th of December you will find that you need spiritual guidance. Look inside yourself to find the best medium for that realization. You may need to go to Church, listen to a choir sing, or turn to your own inner intuitions. Whatever you do make it special.
Around the 14th through the 17th of December you feel so focused on your goals for the next year that you are forgetting what month this is. Now is the time to decorate your home and make it holiday special. Stop dwelling on what will be; let nature take its course. Try to listen to other's advice with a grain of salt; they don't know what is going on in your mind. You may find that you want to change your position constantly to make it match other's ideas. Stop. This is not good for your or for your friends and family.
December 24th through the 2th will find you needing to be compassionate. On the 25th of December or Christmas Day there may be ruffled feelings you need to soothe, or you may find out that they are your own feelings that are being compromised. Either way take this day as one of tradition and family joy or tune out the world. Don't listen to arguments in your head or from others. Just be on this day of Christmas and giving.
December 27th though the end of the year will find you wanting to do something very different from the normal Capricorn that all love and know. Try going to a very unusual restaurant or it that is too tame take a road trip to a neighboring city and find a bit of fun. On New Year's Eve you will be compelled to go out and have a wonderful time. You will need to have someone drive you home since you will have celebrated way too much. That might fill you sense of needing adventure!
Horoscope for December 2012 for each zodiac sign
Horoscope for December 2012
Horoscope for December 2012 for Capricorn