Horoscope for December 2012 for Cancer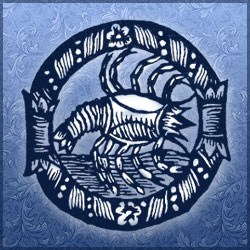 Cancer the month of December brings a break in a personal dilemma. You finally realize that you have done all you can do and now is the time to let go. You need to be alone with your thoughts and find that place in your own mind where you can be at peace. Learn to meditate; there are plenty of helps on line and in the bookstore. During December 2nd through the 4th you will be an incurable optimist! Everything will be wonderful and full of happy boisterous feelings. You may be able to get your point across to your partner on the 3rd of December and you will be able to finally realize the big picture.
On December 10th you will have information that you are dying to share. Be careful, you need to keep a secret … and this is not your strong point! From the 17th to the 18th you want to be with other like-minded people and you are looking forward to a social gathering of your favorite book club people. Do follow your intuition on the 17th and make sure that you know what you are doing when you make weighty decisions. Keep information in the forefront of your mind.
December 25th and the 26th are wonderful days for your sensitive nature. You may have a difference of opinion with someone in your family; don't take it too heart it will pass within a few hours. Find a mature attitude and realize that you are appreciated, but people just won't tell you - they forget since you serve others all the time.
You super days are December 9th through the 31st and these will be days of change. You end the year with a strong wish to take your professional life in a different direction. Keep your ideas to yourself until around the 15th of January 2013. You will feel very intense on the 31st and you can go out and have a great New Year's Eve. Do; however apply your passion in finding good solutions to puzzling problems.
Keep dreaming during December Cancer. You will find that dreams can become realities if you only believe. Read and study and turn toward your spiritual and inner side. You will find that you can be your own best advisor. Teach your children how to be calm and collected in the face of adversity; they will need this talent in the future. Most of all Cancer have a great end of 2012 and look forward to the future with renewed enthusiasm.
Horoscope for December 2012 for each zodiac sign
Horoscope for December 2012
Horoscope for December 2012 for Cancer