Horoscope for December 2012 for Gemini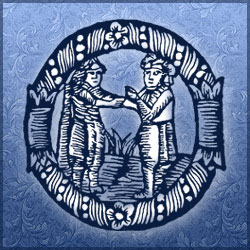 As the month of December progresses Gemini, you need to put self-preservation and self-interest first. I know this sounds selfish but there are times when you are needy and if you are needy you cannot take care of anyone else. You will find this month that conflict and hostility will destroy important projects that you have worked so hard to maintain. The outcome to your problems may be somewhat uncertain and you may not be happy. Take time to evaluate who and what you are and where you are going. Don't allow others to take advantage of you either at home or at work. Make sure you don't put your own needs above those of your work-mates; it could hurt you in the future.
New partnerships and old alliances will be put to the test in December. On December 2nd you may have the opportunity to find a new money-making scheme that will fulfill your needs. On the 4thof December you may find your social circle expanding and on December 12th you will be able to make logical decisions on your career and where you want to go in life.
On December 17th make sure you nourish your inner self. You moods are highly changeable today and order will not reign in your home if you are moody. On the 21st of December or the Winter Solstice make sure you take care of relationships that are a little rocky this month.
You may find inaccurate information in your minds you explore different and unconventional paths. You must study, read and research before remaking strange and unusual decisions.
On the 10th of December you will find that your mind is being challenged. You will come to an impasse with those you work with and you will require more patience than you have ever had before. Take time to teach others what you have done.
On the 15th and 16th of December make sure you get plenty of sleep since your mental awareness is dependent on a good night's sleep. You may become overwhelmed by way too much information and want to cut down on your socializing. During the very high celebrations on December 25th through the 27th you will find that you need to return to your reasonable self and be kind to those around you. This won't be hard since you are a very caring person. From the 29th to the 31st of December make sure you are balanced and in line with everything in your life. You may find that you reach a breaking point and you just can't go on; but you know that for your family's sake you must. Pressure will build up until the 31st and this will bring on heated discussions. Focus on what you need to know, learn the facts and find the ability to debate intelligently and without passion.
Horoscope for December 2012 for each zodiac sign
Horoscope for December 2012
Horoscope for December 2012 for Gemini