Horoscope for December 2012 for Libra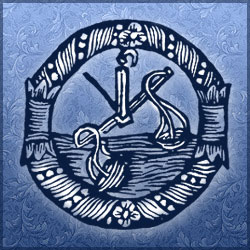 There are really no major changes or real events during the first of December Libra even though you are having nostalgic thoughts and romantic remembrances. The holidays always bring joys and regrets; let go of the regrets and focus on the joys. Your heart feels much closed off for some reason right now, but on December 12th you may have change of heart that will involve both your career and your relationships at home. Give it a chance to work either way.
On the 17th of December Libra you are getting "itchy" feet and want to travel. Now is a good time to think about what you could be doing next year so go out and find all the travel brochures to dream of places that you can. It will make the holidays fun to dream about adventures that you might have in 2013.
On December 7th you need to take time out for yourself; watch your health and take needed breaks. Be polite with others but do not do more for them than they can do for themselves. On the 13th and 14th of December be tender and sweet. Surprise someone with a dinner or a movie night. Be accommodating and do what you feel best for someone else. Just enjoy the moments that this ease can bring. On the 14th you will find that tasks at work are a bit overwhelming and you don't agree with the projects and tasks you have been given. Instead of getting upset and angry and banging things around your desk, look inward, take a deep breath, and just get this project done! You will fell so much better on the 17th when things are turned in and finished.
Watch out for strong emotions on December 25th. Although this is supposed to be a day of relaxation you will find that you are in charge of the family dinner! No relaxation for you! Try to take a nap in the afternoon to recharge your batteries, but do get into the spirit of tradition and Christmas. If you did not get what you wanted, just smile and go buy a gift for yourself the next time you get paid. Invent new traditions this year when unexpected guests pop in for an extended stay. Don't fight the tides of change just incorporate them into your own plans. This will create an exciting and unforgettable Christmas Day.
December 29th through the 31st you need to expect the unexpected. You may find that you are making stupid and unwise statements that will have people looking at you in amazed confusion. You will think that your clever statements are invoking joy, but you may be wrong. Again, watch what you say! Deepen conversations on the 31st when you are talking to those you love. Do avoid confrontation, though and temper your temper!
Horoscope for December 2012 for each zodiac sign
Horoscope for December 2012
Horoscope for December 2012 for Libra