Horoscope for December 2012 for Pisces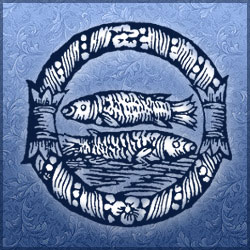 Pisces December finds you with loss of energy and little momentum to finish tasks that definitely need to be finished by the end of the month. Fear of change is hampering your desire for adventure and you just want to stay in the rut of your life. Perk up! Find enthusiasm for your career this month. On the winds of December you will find that the status quo is no longer and you will experience challenges in your career. These will be positive. Think bold thoughts on the 12th and again on the 17th of December. These thoughts will give an impetus to new challenges and career goals.
On the 17th you may also feel that domestic drama is taking away from your work. Not so, switch it around and realize that it is family that adds a bit of glory to your work. You may have to put extra time into your relationship to make it work, but you can do it if you put your mind to it.
On the 6th of December you will be asked to do a project that you have been dying to take a part. However, you will find that the parameters have changed and the project is nothing like you thought it would be. Don't be discouraged just do the best you can. If you say no to this project it will adversely impact on your future with the company. On the 7th you have some great ideas, but do keep them locked up for a few days. Now is not the time to push your ideas onto others.
December 10th you overstep your bounds but normally your natural charm will get you out of tight spot! Around the 13th and 14th of December make sure you keep your brakes on as you work towards the end of the year. These are days that could bring dissatisfaction and displeasure but you need to be aware that you can stop these feelings. Try not to commit to more than you can handle. If you sit quietly at your desk and think, you can come back to reality.
On the 17th and 18th you need to invest in your psychic side and listen to your intuition. You may find that what you hear is not what is happening and your inner self tells you the answer. Use your powers of persuasion to talk someone out of doing something dangerous to both the physical body and their mental awareness.
The 24th through the 26th of December will bring you to a day of sharing and peacefulness.
Horoscope for December 2012 for each zodiac sign
Horoscope for December 2012
Horoscope for December 2012 for Pisces