Horoscope for May 2017 for Virgo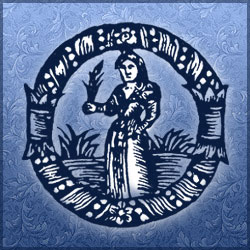 Horoscope for May 2017 warns people born under the sign of Virgo, against taking hasty steps and making hasty decisions. Over the next four weeks stars will bestow upon you several chances to make fundamental changes in your life. Do not rush into making any decisions, until you thoroughly evaluate all the pros and cons of this or that "reform".
May of 2017 will bring a lot of changes in the personal life of each Virgo representative. If till the end of this spring you've been complaining about the lack of friends, at this point your life will be filled with a lot of interesting people, that will be ready to build a friendly relationship with you. However, do not rush into getting close with just anybody! There's a great risk that there's someone among your new acquaintances, possessing evil intentions. If you trust this person with everything that is dear to you, the consequences of this friendship will remind a "raider seizure" or an act committed by Judas. If your main goal is to find a soul mate, the month of May does not suggest you to blindly believe everything you hear. Beautiful courtship, a sea of flowers and gifts is not an excuse to start a new romance forgetting everything! Take a closer look at each candidate for the role of your second half, and only then decide whether this or that person is suitable for you. Married Virgo representatives will not have to choose someone or worry about something that much. The only trouble of this May for you will be a tense relationship with some of your relatives. Considering that this person is rarely seen at your home, you can easily pull the plug on this problem (it is quite possible that the offended relative will gradually shape up and forget about the quarrel).
Financial and career aspect of Virgo's life in May 2017 will become a tangled maze. If you are an employee of a company, the end of this spring will force you to make a quick decision - either to get a new job, implying a higher income, or leave everything as is. The choice is yours, however, analysing the situation, make sure to take into consideration such moments as: will it be easy for you to establish a good relationship with a new team, and will you have an easy access to a new job? Do not forget about your former colleagues. Suggest your friend co-worker to move to another company together with you. If he agrees, adjusting to the new place will hardly be that difficult. Virgo-entrepreneurs will have to decide whether to expand their business at a time of tough economy. If you do dare to take risks, keep calm and be patient, since in May you might not yet understand whether these innovations become a success or lead to a failure.
In general, May of 2017 will not cause a lot of trouble for the health of Virgo representatives. If you have not started drinking vitamins yet, this is the time to raise the issue on the agenda. There will also be no harm if you protect yourself in advance from allergies to flowering herbs (stars recommend you to give up on any experiments in this area, it is better to check this matter with your doctor).
Horoscope for May 2017 for each zodiac sign
Horoscope for May 2017
Horoscope for May 2017 for Virgo