Horoscope for May 2017 for Cancer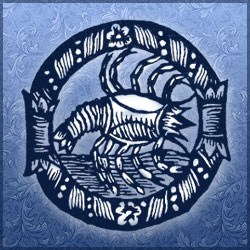 Each Cancer representative should take the horoscope for May 2017 as a very important clue. If you spend the next four weeks in the shadows, allowing events to evolve without your intervention, your life will gradually get back to normal, all the problems will be over, and you will finally be able to sleep peacefully. But! In case, you allow yourself to rush into things, make fuss about everything, worry without any reason, and make attempts to turn the situation to your advantage, you can expect a complete failure, nervous breakdown and other problems.
A complete mess will reign over the personal lives of Cancer representatives at the end of this spring. You will no longer understand yourself, thus you will want your beloved ones to exactly guess your wishes. Anyone, who does not obey your momentary impulses will immediately regret their decision! Needless to say that very few of your friends in May will want to volunteer to be the victims of this home-grown tyranny. You'll be left alone with yourself and will decide once again to look for your second half. But how can a person, who hardly knows what he or she wants out of life, build relationships? Once a new cute representative of the opposite sex appears in your life, you will start behaving like a spoiled child, thereby killing any chance of getting closer with that person. If you are already married, May of 2017 suggests you to try to do everything possible to avoid turning your warm family home into a cold piece of ice. Indulge that someone special, with whom you have linked your fate, forgive them small "sins", and then there is a great chance that your family life will get back to normal as well.
Mid-spring will make Cancer-employees feel as if the time has stopped completely. You will not experience any career development, or an increase of your usual income. You with hardly be able to raise money for the planned purchase, and at this very moment you will decide: "That's enough, it's time to think about a more promising work." At this point you will stay at the same job, and continue with a proper every day work. At the same time, you will start spending more and more of your free time watching new job openings. It is quite possible that you will update your CV and send it to a potential employer. May 2017 will force Cancer-entrepreneurs to show remarkable resilience of character. You will need to quickly eliminate major problems with your staff, seek new investors or determine where to sell the finished product. All these questions will fall down on you like an avalanche of snow, but you will be able to find the strength to dismantle this dam and continue to promote and develop your business.
It's a paradox, but not the most balanced month of May will have little effect on Cancer's health. At this point your well-being cannot be marked with an "A", but rather with a solid "B-", though even this won't prevent you from devoting some time to yourself, your looks and shape. As a result, by the end of this spring you will be able to noticeably change (perhaps this is something that will fill you up with strength and energy).
Horoscope for May 2017 for each zodiac sign
Horoscope for May 2017
Horoscope for May 2017 for Cancer