Horoscope for May 2017 for Gemini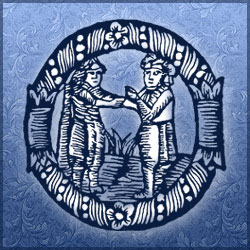 Horoscope for May 2017 leaves Gemini representatives no chance of peaceful and quiet life. At the end of this spring your life will remind a "roller coaster." At first you will climb up, gasping with delight, and then will as quickly return to the starting position. Simply put, all the victories and achievements in the month of May will be solely short-term. Take into consideration this fact, and then the inevitable frustration will not seem so harsh for you.
The personal lives of Gemini representatives in May will not be marked by significant tranquility. First of all, you will have to live through a fight with your best friend. Fortunately, you and your friend will quickly realize that the dispute that erupted under the influence of alcohol, should be immediately eliminated. If you are single and dream of finding a loving person, the end of this spring suggests you to give up attempts to start a new romantic relationship with someone you've known for a long time! These experiments will end rather badly (in the best case scenario, you and your friend of the opposite sex will simply stop talking to each other; and at worst, you will become sworn foes). Married Gemini representatives will dedicate the month of May to elimination of domestic "civil strife". You'll have to act as a link in a conflict that breaks out between some of your family members. The worst thing id that you and your spouse will appear in the "opposing" camps, that's why you will be interested in putting an end to this "bloodshed" as quickly as possible.
The financial aspect of Gemini's life in May, oddly enough, will not be exposed to sudden outbursts. If you work for a company, the end of spring will not be marked by a dramatical change of the situation at your work place. You will continue to diligently perform your duty, dreaming of a promotion. At some point you might even think that your career is finally beginning to develop, but unfortunately, it will be only an illusion that will soon completely disappear. Gemini representatives working for themselves will feel a long waited relief in May. You'll be happy to know that you've managed to establish a proper goods circulation, you have reliable business partners, and your entire staff consists of real experts. And in that moment, when you decide to relax a little, your new competitors will suddenly pop out of nowhere! Yes, you will once again have to defend yourself on all "fronts", forgetting about peace and relaxation all together...
A bunch of health related issues will be a natural result of exhausting May 2017 for Gemini representatives. You will feel like a squeezed out lemon, or as a fighter returning from the battlefield barely alive. Restorative procedures will become a real salvation for you. Take a course of massage, start doing yoga, learn some breathing techniques or find another activity that promotes relaxation.
Horoscope for May 2017 for each zodiac sign
Horoscope for May 2017
Horoscope for May 2017 for Gemini