Horoscope for May 2017 for Aries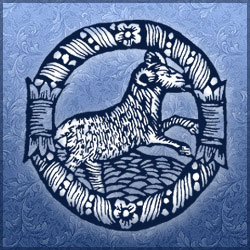 Horoscope for May 2017 does not promise people born under the sign of Aries any bright or memorable events. Gradually solving all the April issues, you'll also get a chance to take a breather. You will decide to devote this rather monotonous and dull period to taking care of yourself (it is quite possible that by the end of spring you will completely transform, invoking admiring looks of your friends and acquaintances).
May of 2017 promises to be for Aries representatives a surprisingly smooth and harmonious time. You will notice that others have become much kinder to you, and your appearance at all events is accompanied by tremendous enthusiasm. May will make you feel the burning desire to spend less time at home, and you will begin to visit various cultural events a lot more often. At one of such events you will be able to meet a very interesting person. If you are single and want to start a passionate romantic relationship, take a closer look at your new acquaintance (this person has every chance to become your soul mate). If you are already married, you will have to say "no" to your sensual attraction aroused by this new person in your life. If you value your family relationships, if you do not want to scold yourself for showing weakness, extinguish this sympathy flared up in your soul. Be honest not only with yourself, but also with this "forbidden" passion. Explain to this person that you are not on the same page, and that the only time you can be together is in the next life.
May of 2017 will grant Aries-employees a chance to relax a little bit. You will look forward to holidays, in order to arrange a corporate celebration at first, and then abandon the city to enjoy some time in the country. Once the weekend comes to its end, you will be assigned to an urgent task. Spending a lot of time and effort, you will quickly cope with the assigned task, and will once again prove to your superiors that you are simply an irreplaceable employee. If you are working for yourself, you'll hardly want to be entertained during holidays. You will decide to take advantage of the situation (while your competing firms are on holidays, your company will continue to work as usual). This will help you to hit a solid jackpot and finally forget about all the financial issues of the past month.
May 2017 promises to have a very beneficial effect on the health of Aries representatives. You will happily run towards the gentle rays of the spring sun, and these frequent walks will saturate your body with oxygen. You will start looking better right away, and your life energy will increase tremendously. The only thing that you should not allow yourself is to rely on a meagre meals, that you will unreasonably call a strict diet.
Horoscope for May 2017 for each zodiac sign
Horoscope for May 2017
Horoscope for May 2017 for Aries