Horoscope for July 2017 for Virgo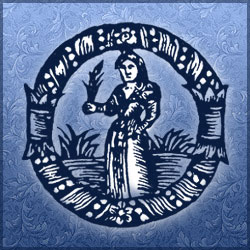 Horoscope for July 2017 warns all people born under the constellation of Virgo - you need to immediately eliminate any manifestations of panic and aggression. Even if at some point you will feel that you do not have any opportunity to control your explosive emotions, do not let yourself bring down the righteous wrath on others! Why? The reason is quite simple - a few minutes later, when you calm yourself down a bit, you'll be sorry for your behaviour...
The personal life of Virgo representatives in mid-summer 2017 will acquire a very strange character. You will feel like a person, who has climbed to the mountain top and has no possibility to go down again. Most importantly, you will remain all by yourself at the top of this "mountain"! The month of July will force most of your old friends to turn away from you, and the reason for that will be your excessive conceit. If you are single and dream of a bright new feeling entering your life, try to act less aggressively at any romantic acquaintance. Representatives of the opposite sex will easily recognize that you are aiming at catching every one of them in your nets (not surprisingly, that in response to your "cheeky" behaviour, they all will try and run away to a safe distance). If you are married, July suggests you to spend every single moment together with your second half. There's a great chance that in the nearest future your marriage partner is going to leave for quite a while. This news will strike you by surprise and will make you realise how much you need your second half beside you.
The month of July promises Virgo representatives no major issues related to the financial and career aspects of their lives. Unfortunately, you should not expect any positive changes in your professional life, meaning that you'll have to remain content with what you have at the moment. Your income will barely cover the list of mandatory expenses in July, which will hardly contribute to your good mood. If you are an employee of a company, you will start getting an idea that it is time for you to take on after-hour part-time job. If you are self-employed, you will tend to blame anyone, but yourself or your improvidence in the lack of income growth. Needless to say that this approach will hardly help you to correct the difficult situation with your finances.
July will make Virgo representatives remember once again how any adverse experiences have a negative impact on health. Once again you'll give yourself a promise that from now on you will react to all the problems and troubles coolly. Though this is a matter of the nearest future, and at this point, in the midst of a hot summer, the main task for you is the most rapid recovery of your emotional balance.
Horoscope for July 2017 for each zodiac sign
Horoscope for July 2017
Horoscope for July 2017 for Virgo