Horoscope for July 2017 for Cancer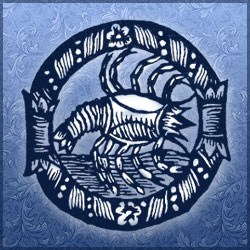 Horoscope for July 2017 promises Cancer representatives a very light, calm and positive period, filled with harmony in all spheres of life. Only positive events will swirl around you giving you the opportunity to fully relax. However, a few times in July you will still have to solve the problems of some of your relatives, but this unpleasant moment will once again show you how favourable for others your own existence is.
The middle of this summer promises to be for Cancer representatives a period of calm and stability in their personal lives. Your external appeal and natural charisma will significantly increase presenting you with the chance of considering yourself a favourite of the opposite sex. If you have had an interest in some of your longtime friends for a while now, but haven't had enough courage to reveal your feelings, the month of July is the best time to make a confession. Arrange for your longtime sweetheart an unusual romantic date, and then frankly tell him or her of your passion. If you are married, stars also do not recommend you to keep all the feelings to yourself. You cannot but agree, that there is no reason to hide that there's something you don't like in the behaviour of your marriage partner. Find the moment, when it would be the most safe and productive to share this criticism with your second half. If you build your monologue correctly, there is every chance that your beloved one will analyse your words and will stop causing troubles.
The month of July will surprise Cancer representatives with pleasant changes in the career and financial aspects of their lives. If you work for a company, in the middle of this summer your supervisors will finally appreciate your work potential and will decide to trust you with the implementation of a very ambitious project. Of course, the first thing coming to your mind will be a hint of sadness, since spending July at a beach would be much nicer than dealing with endless duties. However, you'll act like a real professional (you'll gather all your will and might, and will brilliantly perform this important task). If you are self-employed, your main reason for celebration will be the emergence of new perspectives for the development of your business. You'll set aside all other matters and will fully concentrate on addressing a number of organisational issues.
With the month of July 2017 coming to its end, Cancer representatives will realise that their health has significantly strengthened. However, you will remind yourself that autumn is coming with its constant seasonal colds. To strengthen the immune system in advance, you will introduce some minor tempering procedures into your daily routine.
Horoscope for July 2017 for each zodiac sign
Horoscope for July 2017
Horoscope for July 2017 for Cancer