Horoscope for July 2017 for Aries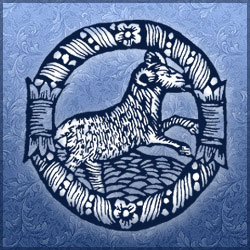 Reading the horoscope for July 2017, hardly any Aries representative will experience even the slightest wave shock or bewilderment. The middle of this summer is expected to be for you a surprisingly smooth and quiet, but rather eventless period. This means that you will get a chance to take a break from a fast-paced life you've had before; you'll learn to appreciate every moment spent with your beloved ones, and will regain your inner strength and energy for further great achievements.
Everything that is expected to happen in the personal lives of Aries representatives for the next four weeks can be characterised by a few words - peacefulness bordering on boredom. Each new day will follow the familiar scenario (home, work, beach, socialising with friends virtually and in reality). If you are single, try to change your daily route at least sometimes, since this way you will not only get a new experience, but also improve the chances of meeting interesting people. Besides, stars do not recommend you to avoid an option of romantic dating through social networks (who knows, maybe a person with whom you exchange a few meaningless phrases on the Internet will indeed become your perfect second half). Everyone, who has already found their destiny, will perceive the month of July as a smooth continuation of the previous month. You'll be spending a lot of time together with your marriage partner, periodically diluting this idyll with domestic squabbles.
The month of July 2017 is expected to have minimum impact on the careers of Aries-employees. Dealing with piling up tasks and duties on a daily basis, you will only occasionally remember that summer is in its full swing. If your vacation falls precisely on this period, your top priority at this point will be a thorough planning of your budget. On the whole, the financial aspect of your life is not expected to cause you much trouble, since you will have enough money to deal with your needs at this point. If you are self-employed, while planning the next spending round, manifest wisdom and foresight. The end of July will be marked by a rather strange incident related to your professional life, and it will make you "loosen your purse-strings". To avoid such a pinprick (or others of such kind), always keep on your bank account an "untouchable" amount of money.
July of 2017 promises Aries representatives that they will not have to experience any health related issues. It is quite possible that you'll want to devote such a calm and steady stage of your life to the transition to a "doing sports, eating healthy, and taking care of your health" mode. You'll definitely be able to take some active steps in the middle of this summer. For example, you will no longer consider endless lying in a deck chair a perfect beach holiday, instead you'll finally start taking part in all kinds of entertainments involving active movement.
Horoscope for July 2017 for each zodiac sign
Horoscope for July 2017
Horoscope for July 2017 for Aries