Horoscope for July 2017 for Leo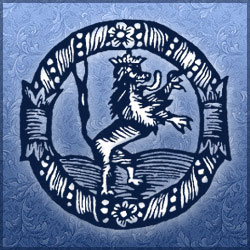 Horoscope for July 2017 promises each Leo representatives a lot of reasons for delight. All the problems that you've encountered just a month ago, will now seem only as a bad dream, which has finally ended. However, recalling the crisis of June, you will be very cautious accepting any valuable gifts from Lady Fate, unreasonably believing that this all is just an illusion.
The month of July won't make Leo representatives worry about the events unfolding in their personal lives. If you are planning to start a new romance, the middle of this summer recommends you to evaluate all the candidates for "winning your heart" a bit differently. Do not get attracted solely to the "wrapping" and outer gloss, and do not judge anyone based on their level of income. A luxurious car and an impressive bank account are not the main pillars for building your personal happiness. Stars suggest you to pay attention to a very modest person in your familiar environment (this person has had feeling for you for a while now, and this person knows exactly how to present you with the whole range of unforgettable emotions). If you are married, the month of July will give you a chance to once again realise that you have chosen the right partner in life. Your family life will resemble a flower garden or oasis in the middles of a hot desert, and all because of the efforts of your second half. While this idyllic stage of your marriage hasn't yet ended, you should raise a very important issue on the agenda (for example, discuss the purchase of real estate, plan your family budget, or think about your child's future).
The financial aspect of Leo's life in mid-summer 2017 will acquire a positive trend. You will be tirelessly recalculating your 'capital', enjoying the idea that you've achieved everything all by yourself. Moreover, you will spend your relatively high income in a very reasonable way! You will want to have your bank account to continue growing rapidly, so you'll switch to the mode of moderate austerity. If you are an employee of a company, you can expect another godsend in a form of a transfer. You will acquire the next professional rank or hold an executive position (depending on the specifics of your work). If you are involved in your own business, for the next four weeks you can also expect positive changes within your company. The growth of income is not the only thing that will cause your delight. You'll be not less excited once you receive an e-mail with a jobseeker's CV for the position that has been left unoccupied for quite a while.
An extremely favourable month of July will have the effect of a live-giving balm on an open wound for the health aspect of Leo's life. You'll forget for a long time about periodic tingling in the heart triggered by severe fatigue. In addition, you'll really enjoy your reflection in the mirror (your body will acquire very attractive features that will be quite noticeable not only for you, but also for other people around you).
Horoscope for July 2017 for each zodiac sign
Horoscope for July 2017
Horoscope for July 2017 for Leo