Horoscope for July 2017 for Libra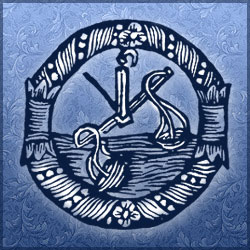 Horoscope for July 2017 suggests Libra representatives to give themselves the right to rest. Set aside all the major tasks for a while and let yourself relax in the rays of the hot summer sun. Try to completely disengage from all the things that disturb you so much. Of course, these troubles are not going to be solved by themselves, but a positive attitude will help you look at them a little differently.
The month of July will bestow upon Libra representatives a great chance to let things slide in their personal lives. Lady Luck will accompany you, no matter how much effort you put in this or that direction. For example, if you want to start a romantic relationship, give up any attempt to getting close with the opposite sex. A person, you are destined to bound your life with, will take the first step to meet you. And this acquaintance will occur at the moment when you're least ready for it (later you'll remember with a smile, that during this romantic encounter you wore a very ridiculous costume, and your hairstyle was shockingly horrifying even for you). If you are married, stars also do not recommend you to be active in any way. All the problems that have arisen between you and your second half in the recent past, will be solved only when you stop taking the initiative. At first, your significant other will experience confusion and shock at your sudden indifference, and then your marriage partner will understand what he or she is the one to take the first step towards reconciliation.
The financial aspect of Libra's life in mid-summer 2017 promises to cause not much trouble. If you are an employee of a company, you will appreciate the fact that your July income has slightly exceeded the usual amount. A bit later though, when you realise that this increase is only temporary, you will experience a slight disappointment, and then will hurry off to spend this financial "surplus" on a very pleasant purchase. Libra-entrepreneurs will spend the month of July solving a number of organisational issues. You will need to quickly find new employees instead of the people, who will run off to the camp of your competitors. Once this trouble is eliminated completely, you will breathe a sigh of relief. You will be glad to know that at this point your staff consists exclusively of people, who have proven their integrity almost 100%.
The health aspect of Libra's life in July is not expected to give the slightest failure. You will be surprised realising that your nervous system is gradually getting back to normal (and almost without effort from your end). Another good news for you this summer will be an unplanned weight loss (your body will decide to get rid of a couple of extra kilos on its own and will make it happen while you are busy dealing with other matters).
Horoscope for July 2017 for each zodiac sign
Horoscope for July 2017
Horoscope for July 2017 for Libra