Horoscope for July 2017 for Aquarius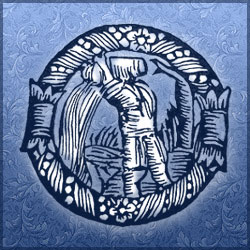 Horoscope for July 2017 will not be for Aquarius representatives an unexpected discovery. For the next four weeks you are firmly protected from any stress, worries and anxieties, and bright and memorable events in your life are not expected at all. However, you're not expected to suffer from boredom! Yes, your own life will be calm and successful, yet you won't be able to say that about the lives of people you're used to always come to the rescue.
The middle of this summer will leave Aquarius representatives no time for getting involved in the active settlement of their personal lives. Instead of starting a new romance, you will spend your time with a close friend, who has suddenly lost his or her family, his or her job, or is simply depressed because of any other emergency. Meanwhile, a very attractive person of the opposite sex will appear in your life, who will not even try to hide the fact that he or she has a great interest in you. Try to find the time to get to know this person a bit better (friendship is indeed important, but you cannot ignore the chance to link your life with such a worthy candidate). If you are married, the month of July will make you listen to angry lectures from your marriage partner. Your partner will be rightfully indignant that you spend all your free time on the things that you basically have nothing to do with. It's hard to say what kind of argument your soul mate will find in order to convince you, that the family is the most important aspect that you need to focus your attention and interest on.
The finances of Aquarius representatives in July are not expected to change at all. If you are an employee, this aspect won't make you worry. Yes, you do realise that at this point money is not enough for many things, but you'll perceive stability in times of crisis as a very positive sign (especially after chatting with a friend, who has been recently fired, or with a former colleague, who has suffered from a significantly reduced salary). If you are self-employed, the lack of your income growth will be quite difficult for you (especially if you've made great efforts to promote your company in the recent past). Fighting the feeling of sadness a bit, you will look at this situation rather philosophically: "it's alright, business will definitely start to bring me a good income, but it will take a bit longer."
July will make Aquarius representatives feel completely satisfied with their health. Each day you will meet with a smile, noticing that all the health related problems have vanished on their own. At this point, enjoying an excellent state of health and great mood, you'll decide to implement a long-standing project (losing extra weight, building up muscles and focusing on your appearance in general).
Horoscope for July 2017 for each zodiac sign
Horoscope for July 2017
Horoscope for July 2017 for Aquarius