Horoscope for February 2017 for Virgo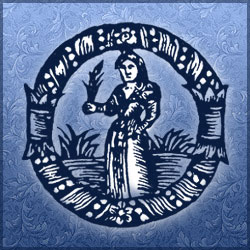 Upon reading the horoscope for February 2017, Virgo representatives will decide that the stars have finally noticed them. Indeed, the end of this winter will bestow upon you several large gifts from Lady Fate and, at the same time, will help you get rid of your old troubles. However, even in such a favourable moment stars still do no recommend you to relax completely! You'd better think about what else you need to change in order to feel completely happy.
Personal lives of Virgo representatives in February promise to be eventful bringing positive emotions. You will be able to make peace with one of your close friends, and then will decide to loudly celebrate the end of the conflict together. This party has a good chance to turn into a blowout (it might make all your friends and acquaintances join the celebration). This "humble party" will present you with a very pleasant surprise - you will get to know your potential second half. If you are in a strong relationship or already married, this romantic acquaintance will be an enormous challenge for you! It will take you lots of hours to finally make up your mind: what is it that you really want from life? It is possible that you will not be able to resist the temptation and make a wrong move, sacrificing your family happiness to a brief affair ...
February of 2017 will constantly force Virgo representatives to make difficult choices in the financial aspect of their lives. If you are working for a certain company, the end of winter will bestow upon you a rather tempting offer from a competing firm. You'll be surprised how much these people are willing to pay for the cooperation with you! Of course, there's always little money, and therefore there's a great chance that you will answer "yes" to their offer. However, stars cannot predict the outcome of such a decision of yours... One thing is clear though, even a significant increase of the income will not help you erase the dark spots from your own conscience. Virgo-entrepreneurs will have to spend the whole month of February fighting against their business competitors. The moment you decide to accept a defeat in this battle, a person ready to represent your interests will enter your life. Unfortunately, you will have to make a deal with your conscience, since in exchange for their services, this person will ask you to "frame" their own competitors.
No surprise that somewhat pleasant and somewhat disturbing month of February will affect the well-being of Virgo representatives. If you notice that your life energy is significantly decreasing, start emergency treatment right away. The best treatment for chronic fatigue at this point will be relaxing walks or active sports.
Horoscope for February 2017 for each zodiac sign
Horoscope for February 2017
Horoscope for February 2017 for Virgo