Horoscope for February 2017 for Leo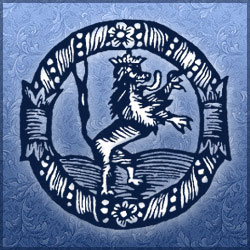 Horoscope for February 2017 does not recommend Leo representatives to waste their time and energy on overcoming adverse circumstances. If you learn to wait patiently until powerful planets finally notice you once again, all the obstacles at the end of this winter will seem far less serious. Learn to find something positive in little things that surround you, and then you will be able to realize that true happiness lies in inner harmony.
February will force Leo representatives to defend their previously conquered positions in their personal lives. If in the recent past you've met someone special and you're still hoping that together you will be able to start strong relationships, the end of winter will make you experience the deepest disappointment. The merest chance will let you know that this person has been all along playing you for a chump (this person is already married, and you are being used just for fun). However, you will be able to let it all go rather quickly, and eventually you will do as your heart tells you (you will find your abuser's significant other and tell them the truth). Married Leo representatives will find themselves in February rather bored, even in the circle of their beloved family members. You will get tired of the family routine and monotonous weekends you spend together. In a pursuit of adding at least some bright colours to a sad reality of February, you will escape home more often in order to spend some time with your long-time friend. You and your friend will remind a couple of students, who do not know what public morals and norms of behaviour are. This is exactly the impression you will make on the bar's visitors that will become your "haven".
February of 2017 predicts that Leo representatives will devote little attention to their career development and financial affairs. At the beginning of the month you will take a couple of active steps, but will soon realize that this is not the best time for major projects. Little by little strong laziness will take over your life making it rather difficult for you to "bring" yourself to work (of course, this means that in February you will not be able to raise the level of the usual income). The end of this winter predicts that Leo-entrepreneurs will be unlikely to make any efforts towards their business development. You will appoint a reliable person to a managing position, that will be solving all current issues and problems, while you relax in a bar with friends.
Quite a complicated and incomprehensible month of February will affect the well-being of Leo representatives in the least pleasant way. You will start to notice that your mood is subject to sharp fluctuations, and your energy is not at a very high level. No, you won't even try to overcome these problems! You will choose a different, a very risky path (you will start "drowning in wine" everything that should be dealt with the help of a medical specialist).
Horoscope for February 2017 for each zodiac sign
Horoscope for February 2017
Horoscope for February 2017 for Leo