Horoscope for February 2017 for Aries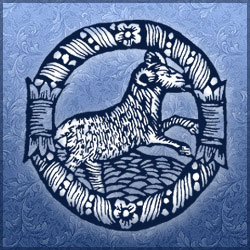 Every Aries representative will perceive the horoscope for February 2017 as a warning signal concerning the steps that are best to give up. At this point stars do not recommend you to rush into the implementation of your ambitious projects, and the main reason is the extremely unfavourable set of circumstances. Think of your plans in the recent past that you have refused to bring to a logical point, and instead of concentrating your efforts on fundamental changes, get to finishing off these tedious deficiencies.
The personal life of Aries representatives in February will resemble the sea, ready to meet the heavy storm. And every time all "storms" and "hurricanes" will be initiated just by you and your tendency to unreasonable outbursts of anger. It's rather unclear why every word of your friends will be seen as an insult or a knack! The bottom line is that quite few people will want to remain your friends after everything they are going to hear from you. If you are planning to start a new romance, your hot temper will also be a great hindrance for you. Before diving into violent expression of either your indignation or delight in the presence of the potential second half, think about the consequences. February promises married Aries representatives to become a stage of theatrical drama taking place in the walls of their own homes. Your family members will play a very important role in these "performances" (the role of the audience, that you will invite to "the stage" every now and then). Of course, neither your significant other nor other family members will agree to live in a state of constant dramas and scandals, and you will be called to order; and your refusal to comply with this rule will cause the most unpleasant consequences.
The financial aspect of Aries lives at the end of winter 2017 does not promise to bring particular problems, but the trend to certain development in this area is not expected either. Looking through your budget, you will once again come to a disappointing conclusion: the money you currently have is not enough. At this very moment a "brilliant" idea of changing your current job will come across your mind once again. However, stars do not recommend to pursue any projects related to fundamental changes in the professional sphere in February 2017! Why? Of course, you can easily resign from your current position, but there's no guarantee that you will quickly and easily find a more promising position at another company. If you are involved in your own business, the end of winter 2017 insists on refraining from the introduction of innovations in your business. At this point your partners and customer base will not be able to understand and accept everything that you have prepared for them.
The February of 2017 promises not to harm the health of Aries representatives in any way. If you continue the path to harmony and well being that you've started a month ago, neither February colds nor prolonged blizzards will be able to get you. The only thing you should pay attention to is your back and lumbar area (avoid hypothermia, drafts and gruelling physical exertion).
Horoscope for February 2017 for each zodiac sign
Horoscope for February 2017
Horoscope for February 2017 for Aries