Horoscope for February 2017 for Gemini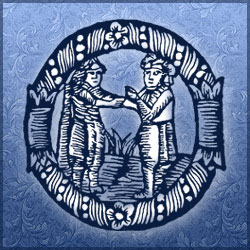 Horoscope for February 2017 promises Gemini representatives unprecedented success in all their ventures. At this point, at the very end of this winter, everything that you ever dreamed of and seen in your wildest fantasies will become a reality. Once you get a taste of victory, you will not want to return to your role of "ham and egger" and a very modest man. From now on, the world will learn about new Gemini, the ones that are successful, business-like, and filled with unique charisma.
It's quite unlikely that the busy schedule of February 2017 will leave Gemini representatives time and energy on the active settlement of their personal lives. If you are looking for your soul mate, the end of winter will force you to accept the inevitable - there are only incredibly boring, uninteresting people around you, that wear a scent of mothballs and the past century. Well, at this point you will have to put aside all attempts to start a major affair of your life. You will get back to the usual circle of friends, with whom you can discuss something, worry about something or arrange another extravagant party. February will turn married Gemini representatives into a real bore, who require only one thing from their family: order, peace and tranquility. Of course, it is usually quite nice when everything falls into its place at home, though you cannot but agree that such family life resembles prison to some extentů However, letting your family members know a little more freedom, you will learn that it's nice to come back home, where you can enjoy a rather upbeat and casual atmosphere.
The busiest swarm of bees will envy the workaholism taking over Gemini lives in February 2017. Your zest for making your way to a new career success, will force you forget about everything that does not directly relate to your work. You will stop wasting your work hours on conversations with colleagues, and will answer to all calls from home rather briefly - "I have no time!". The main factor that will lead you to success, will be your own hard work. You will perform a variety of complex tasks and will prove to the management that you are ready to be assigned to a promising position. And you will finally achieve this goal, you will finally get a raise, and will took on new responsibilities by the end of February. Gemini-entrepreneurs will spend the winter of 2017 at the peak of their financial success. You will be able to sign a very promising contract, which will open in front of your company the door to a rather bright future.
The end of February 2017 will force Gemini representatives to make a short break in their rapid pace of life. Minor issues with your health will be the main cause of that. Realising that constant sleep deprivation and chronic stress are affecting your health in the least positive way, you will begin to "pamper" yourself with rare days off that you will be spending "attending" passive leisure activities.
Horoscope for February 2017 for each zodiac sign
Horoscope for February 2017
Horoscope for February 2017 for Gemini