Horoscope for February 2017 for Scorpio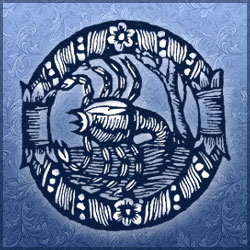 The horoscope for February 2017 will force every Scorpio representative to reread it again and again. And it's not surprising, since when Lady Fate bestows this many presents upon you, this cannot but bring only pure joy! However, on your way to ultimate happiness, you should not fully rely on luck. Your success at the end of this winter will solely depend on how much you are willing to work.
February will leave Scorpio representatives no time for their personal lives. Your friends will wonder why you've suddenly forgotten about your traditional Friday night gatherings in a closed circle, and why there are only rare calls to chat without any reason. You will get tired of explaining that at the moment there are much more important things to do and that your priorities have changed (financial aspect of your life and career development). If you are single, all your efforts to start a new romance in February will also have to be postponed until there's a more convenient opportunity. However, Lady Fate never asks whether you are ready for the greatest love adventure of your life! This mischievous Lady Fate, as if jokingly, will send you a very unusual acquaintance, and you will have to carve out free time in your busy schedule to get to know this new person in your life. February will force married Scorpio representatives face an acute shortage of free time. While you are spending your weekends away from the family, solving some work related issues, your second half will get sad, and eventually will find a very strange hobby. So, don't act all surprised, when upon returning home from work, you will be greeted by a guinea pig, a tiny leopard or by another exotic animal!
Scorpio representatives in February are expected to direct all their efforts, and all their enthusiasm to the sphere of finances and career. If you are working for a company, your willingness to sacrifice your weekends to the interest of your firm will be very warmly welcomed by your superiors. It is quite likely, that your boss will decide to reward your efforts with a large cash prize. However, you will refuse it, hinting that you are much more interested in another "super prize" (i.e. promotion). Scorpio-entrepreneurs in February will make very promising contacts. These people will let you know that your business has a great potential to reach a new stage of development, if you apply cutting-edge technology. Enlisting the support of new friends, you will proceed to the development of a new business plan right away.
February does not predict for Scorpio representatives any health related issues, so there will be no obstacles on their way to success. However, you are putting yourself at risk of exhausting all your internal energy by choosing a rather too rapid rhythm of life. If you allow yourself at least short breaks from such an intense pace, your body will be eternally grateful.
Horoscope for February 2017 for each zodiac sign
Horoscope for February 2017
Horoscope for February 2017 for Scorpio