Horoscope for February 2017 for Aquarius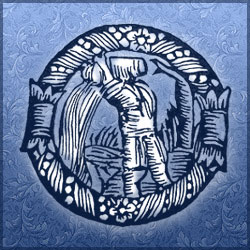 Horoscope for February 2017 will not bestow upon Aquarius representatives specifically vivid or memorable events. Sometimes you would recall those good old times when your life was filled with volcanoes of passion, and whirling emotions took your breath away. Unfortunately, the end of this winter is not expected to give you the slightest exciting moment, so be prepared that gloom and melancholy will become your faithful companions for the next four weeks.
Usually bright and dynamic personal life of Aquarius representatives will get covered by "cobwebs" in February. Most of the friends that you used to spend weekends and holidays with will announce that at this point they have more serious interests. While your friends are dealing with their finances and career, you will be forced to get away from reality and plunge into the virtual world. Wandering through the depth of the World Wide Web, you will find a lot of like-minded people. If you are single, it is quite likely that you will find a new passion among endless virtual dating candidates. Tempted by an attractive profile pic, your imagination will start drawing your future together with this invisible person. It is too soon to say what the outcome of this affair will be, but there is always a chance that there is an old man with silver hair, an underaged crook or a homosexual person on the other side of the monitor, so you're never sure who you are really talking to on the Netů February will force married Aquarius representatives to act in strict accordance with all the requirements of their second halves. If your beloved one tells you that you should spend the weekend on a skating rink (in a garage, in a gym, at a pet store), you will not be able to find a single argument to prevent this. Why have you suddenly decided to forget about your own "I" and about your personal interests? The unpleasant incident is to blame, and you will have to go down a long and painful path of excuses.
The financial aspect of Aquarius' lives in February will be distinguished by balance and stability. If you refuse a number of unnecessary expenses, you will even be able to "charge" your bank account with a pretty decent amount of money by the end of winter. However, if you are an employee of some company, you should mentally prepare yourself that you will soon have to get this money out of the "nest egg." The reason for this will be an important event at your work (boss' anniversary, one of your colleague's birthday or a wedding of an old colleague). In February Aquarius-entrepreneurs will complain about the lack of customer base. It will be rather hard for you to understand why your products or services cannot meet high popularity compared to your competitors, especially when your goods are of even better quality. At this point you will not get answers to these questions, that's why you will have to go "blind" promoting your business.
The end of this winter will make Aquarius representatives complain about health related issues. Eventually, you will decide that the cause of apathy, abrupt mood spikes and other troubles are nerves, and therefore there is no particular risk for you at this point.
Horoscope for February 2017 for each zodiac sign
Horoscope for February 2017
Horoscope for February 2017 for Aquarius