Horoscope for August 2017 for Taurus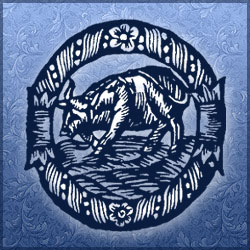 Upon studying their horoscope for August 2017, each Taurus representative will draw the inescapable conclusion - it's time to conquer their laziness and begin active "attacks" in all, without exception, spheres of their lives. At the end of this summer Lady Fate is expected to present you with a really good chance to succeed, and it depends solely on your own desire how far you'll be able to move in one direction or another.
The month of August 2017 will help Taurus representatives to make out the correct strategy for further development of their personal lives. If you have been single till the end of this summer, and your soul mate existed only in your fantasies, at this point you will be able to find a way to get rid of the devastating emptiness in your heart. For starters, you'll once again analyse the features you'd like to see in your potential life partner. Realizing that only medieval romantic heroes correspond to your "standards", you will significantly lower your "entrance bar" for the role of your second half. Once the final decision is made, you'll take a new look at the opposite sex and you will realize that there are a lot of people worthy of your attention. Married Taurus representatives in August will also make a number of important discoveries. A realization of the true reason behind your marriage falling apart will come as a complete surprise for you - your lack of attention towards your second half will turn out to be the main cause of all troubles in your marriage life. The cold and alienated mood of your soulmate will evaporate completely as soon as you once again start indulging your partner with small gifts and pleasant surprises.
The end of summer 2017 will be marked for the financial aspect of Taurus' life by a number of rather pleasant changes. First of all, you will notice that your income has started to grow significantly, but that's not all the good news! If you are an employee, the month of August will help you learn how it feels like to be a person, whose career has progressed significantly. Literally everybody will be happy for you and your success, even those of your colleagues, with whom you've had a rather strained relationship. If you are self-employed, the positive vibes of August won't just pass you by either. Your business will begin to grow steadily, and you'll have to think about the opening of a new branch. In addition, you will notice that your staff are sincerely happy for your success. It will become another proof for you, that you have created a team of trustworthy people, ready to go through fire and water.
Taurus representatives will spend the month of August on a positive note, meaning that major health related issues are not expected at all. However, stars do recommend you to allow yourself to take a timeout here and there, in order to plunge into passive leisure activities. Do not forget that a rather rapid life pace can be a cause of many problems (e.g, it might cause severe fatigue or cardiovascular diseases).
Horoscope for August 2017 for each zodiac sign
Horoscope for August 2017
Horoscope for August 2017 for Taurus