Horoscope for August 2017 for Leo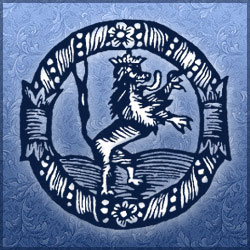 Horoscope for August 2017 recommends every person born under the constellation of Leo to refrain from arrogance and conceit. There's no need to yell at each corner of your grand success! Moreover, you should understand that not every person around you is filled with joy realising that you have achieved so much. In short, keep a low profile and be modest, leaving the discussion of your victories for intimate conversations with close friends.
August of 2017 will hardly make Leo representatives learn about problems in their personal lives. If you are neither married nor in a long-term relationship, this is the perfect time for you to actively arrange your own destiny, searching for a decent second half. Stars do not recommend you to cast away such an option, as office romance. The month of August will bring a lot of new people to your work place, so why not getting closely acquainted with those who really deserve it? If you are already married, try to avoid making the end of this summer an ordeal for your marriage. Though, no major issues are expected. However, keep in mind that your beloved one is expecting from you not only stories about your own professionalism and your grand success! At least sometimes get involved in what is happening in the life of your other half, and then the atmosphere at your home will be filled with harmony and tranquility.
The month of August is expected to be for Leo representatives the time of grand victories in financial and career aspects of their lives. If you are an employee at a company, this is the time your main goal will be finally achieved (your professional credibility will increase considerably, resulting in the increase of your salary level). The financial growth will be even more noticeable once your project, started during off-work hours, begins to generate revenue. In short, August will make the money flow into your pockets, and even though this will be hardly "a river of cash", it will at least be steady and constant. The month of August will also help Leo-entrepreneurs significantly increase their average income, and it all will be thanks to the efforts of one of the employees. After some discussion with this person, you'll decide that his or her ideas have to become a reality. You will risk, and this risk will yield very positive results. Enjoying your victories, do not forget to encourage the employee, who has made all of this possible.
The end of summer 2017 will turn out to be for Leo's well-being a kind of a "sanatorium" or a "holiday home". You won't even remember that you have a chronic disease, fatigue and chronic stress will also remain in the past. However, do not let yourself get too zealous at work! If you do not start at least sometimes grant yourself the right to rest, you will inevitably recall the feelings of constant weakness and dizziness.
Horoscope for August 2017 for each zodiac sign
Horoscope for August 2017
Horoscope for August 2017 for Leo