Horoscope for August 2017 for Libra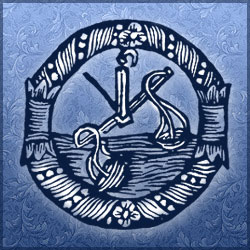 Horoscope for August 2017 promises people born under the constellation of Libra very few bright events. Your life at the end of this summer will resemble a very calm river that has been flowing slowly in the selected direction for a long time. Your idyll in August will be only occasionally overshadowed by routine related issues, but you are not going to take them too seriously.
The personal life of Libra representatives in August will be surprisingly predictable. If you are single, and in your pursuit of a suitable life partner you get acquainted with the representatives of the opposite sex, Lady Luck with finally smile at you at the end of this summer. You will meet a special someone, who will mostly correspond to your idea of a soul mate. Unfortunately, after only a few meetings you will realize that your new passion is not the one who you've thought he or she was. This disappointment will make you take a new look at dating, flirting and getting to know people. From now on you will keep your distance and will get closer only with those people, who make you feel completely secure. Married Libra representatives are expected to spend the month of August rather steadily and monotonously. You and your significant other will continue to hang out at the beach and visit some of your friends' parties together, which will still resemble the "homecomings of people in their 40s and older". All-in-all, the end of summer is not expected to bring you any vivid emotions, which means that you and your spouse will have to find other ways to significantly diversify your marriage life.
The career of Libra-employees in August will almost stop in its development. If you have dreamed that at this point you will finally be able to hold a promising position, you will sadly watch as your dream job becomes a reward for your dishonest colleague. Indeed, while you run yourself ragged, this employee will take a great advantage of you in order to make sure he or she is the one to get the job, and not you (i.e., the person who really deserves it). However, you're not going to feel depressed for long because of the unfairness of life. It is quite possible that you would want to leave the company, whose leadership is so biased towards their staff. The end of this summer is not expected to cause any major troubles for Libra-entrepreneurs. The only thing that you should keep in mind at all cost is the search for new ways of your business' development. Stars recommend you to visit special seminars and lectures for startuppers, which will indeed help you find new extremely efficient working methods.
Libra representatives in August 2017 will be able to avoid any health related issues. However, realizing that the autumn is inevitably approaching, you will start noticing that your immune system is periodically failing, and the whole idea of seasonal colds is a bit annoying for you. To fight off flu and other "attributes" of autumn, you'll immediately start taking special medication boosting your immune system.
Horoscope for August 2017 for each zodiac sign
Horoscope for August 2017
Horoscope for August 2017 for Libra