Horoscope for August 2017 for Aries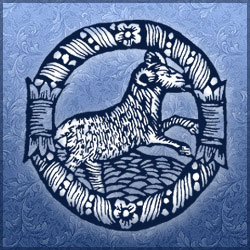 Horoscope for August 2017 promises to be for Aries representatives a very smooth and balanced period, filled with only positive events. You'll be surprised with how many pleasant changes are expected to happen in your life in August. Growing tired of re-counting all these gifts from Lady Fate, you'll be enjoying everything that turned into a well-deserved reward for all your past efforts.
The aspect of feelings and interpersonal relationships in August is not expected to cause Aries representatives any shades of trouble. You'll be proud to have the title of "the person, who is respected by everybody." However, if you are single, the universal respect and honour are unlikely to replace the main thing - the desire to enjoy mutual love. Experiencing the absence of a better half by your side, you will continue to blame yourself for the lack of foresight. You will suddenly remember the person who has been taking interest in you some time ago. Deciding that you have "brushed off" this person for absolutely no reason, you will call him or her and ask them out. Only time can tell about the outcome of this date, but one can not exclude the possibility that your meeting with a longtime admirer might turn into the beginning of the most romantic story in your life. If you are married, the month of August will hardly make you show any interest in family related issues. The long-term visit of your relative, with whom you cannot establish any solid contact, will force you to spend your free time in the circle of close friends, or learn a new hobby.
The career of Aries-employees at the end of this summer is expected to develop rather rapidly and fast. It is hard to predict exactly what will contribute to your dizzying success. One thing is clear though, stars will require considerable efforts from your end in order to make this prediction a reality. However, there's no need to feel sorry for yourself, no need to be saddened by lost weekends or ruined plans for the holidays! The reward for every sacrifice you make for the sake of your professional growth, will be indeed, very rich. If you work for yourself, the most spectacular event in August will be an extension of your company. Once you realize that new horizons open up in front of you, you'll take out a large loan with very favourable terms. You will use this money rather reasonably, and it will almost immediately bring you a good profit. Thus, the loan you've taken out, won't ruin your life, but on the contrary, will be a great help for your success.
Once the month of August 2017 comes to its logical end, Aries representatives will be happy to realise that these four weeks have flown by for them like a day, without causing even the slightest health related issue. You have all the chances to continue to be the owner of excellent health. All you need to do is to strengthen your immune system beforehand in order to be fit for a good fight against seasonal colds.
Horoscope for August 2017 for each zodiac sign
Horoscope for August 2017
Horoscope for August 2017 for Aries