Horoscope for August 2017 for Capricorn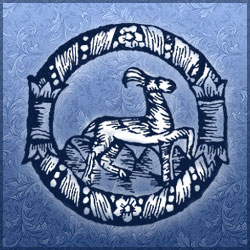 Horoscope for August 2017 for Capricorn representatives will be full of unexpected jolts and pleasant surprises. You will be surprised to notice that your life has turned into a fascinating carousel, and this fact gives you great pleasure. You will no longer worry about the lack of bright events. On the contrary, the August cycle of meetings, constant communication and new acquaintances will sometimes make you think that it would be nice to go back to your usual, steady rhythm of life.
The month of August won't let Capricorn representatives to fit their personal life to any rules or standards. You won't be able to predict the outcome of the day, which did not bode anything special. Your life will be constantly filled with pleasant and exciting events. For example, you'll go out shopping and will return home together with your new second half! Indeed, stars have prepared for you in August a whirl winding passionate love affair, and there's no need to exercise even the slightest resistance! If you are married, the end of this summer has also prepared for you a bunch of surprises. You will be pleased and surprised, when your childhood friend strides in your quiet life. Upon discussing all the news, you will take up on a planning of your vacation together. Your significant other will also be involved in this "project", filling your home with a very upbeat student-like atmosphere.
Career and financial aspects of Capricorn's life will leave this zodiac sign representatives not even the merest chance of luck. If you dream of a career growth, the end of this summer suggests you to gather all your will and immediately move towards your goal. You're the only one to determine how fast you can prove your own professionalism and proudly hold a new, rather prestigious position. If you are self-employed or are planning to start your own company, the month of August suggests you to keep in mind such an important moment, as the search for suitable investors. It would be a huge mistake to rely solely on yourself and on the income that you currently have. If your business ideas are supported by somebody's impressive "funds", the chances of overwhelming success will increase significantly.
August will make Capricorn representatives feel very surprised that the end of this summer's cold has caught them off guard, preceded by sharp hypothermia. Well, this unpleasant moment will become a payback for your negligence! You should understand, that August swimming in reservoirs at night is fraught with consequences, and a fair share of alcohol is not the most reliable protection against the inevitable inflammation.
Horoscope for August 2017 for each zodiac sign
Horoscope for August 2017
Horoscope for August 2017 for Capricorn